Five years ago, FHITpro Dennys joined Fhitting Room and shifted from being a personal trainer to a trainer in a group fitness setting. Throughout his time as a FHITpro, he's taught over five thousand classes and helped countless FHIXers achieve their goals by bringing his motivation and technical knowledge to every FHIX. Today, we're looking back at the past five years of livingFHIT with Dennys…
Cancer survivor and frequent FHIXer, Alyssa M., says Dennys was an inspiration to her while she battled breast cancer. "He gave me the courage and confidence to participate in Fhitting Room classes while I was going through chemotherapy," she said. "He didn't make it obvious during the classes, but he always subtly made sure that I was okay and that my surrounding area was clean given my compromised immune system," explains Alyssa.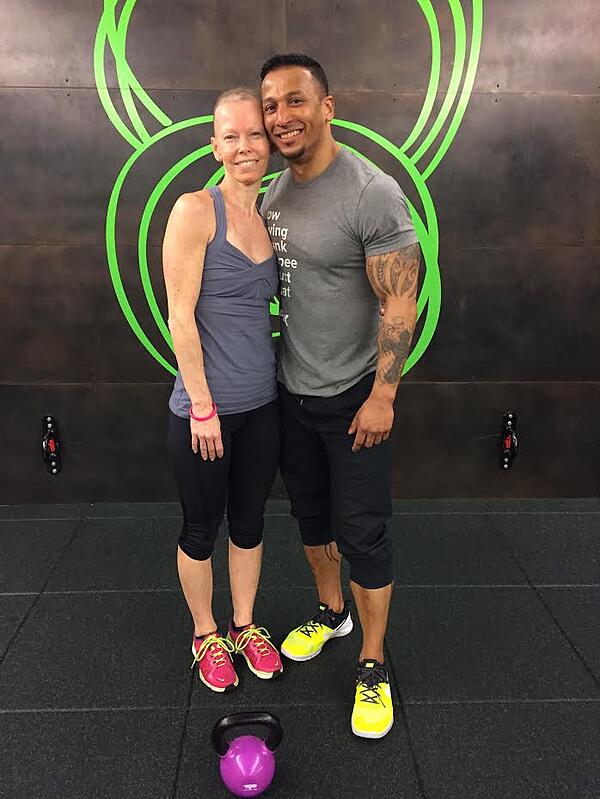 FHIXer Alyssa M. and Dennys
Fellow FHITpro (and Dennys' self-procalimed #workwife), Daury, has co-taught over 1,300 classes with Dennys. One of the many things about Dennys that motivates Daury: his interest in helping others. "He teamed up with Nike to work with a group of kids on leadership and giving back to the community. I respect that so much about him."
Dennys' efforts to raise awareness for initiatives close to his heart are an inspiration to everyone around him. He leads charitable classes in support of cancer research and treatment as well as teaches classes to the youth of New York City.
When coaching, Dennys stresses the basics. He wants FHIXers to "master the foundations, then add fun." It's important to Dennys that we all "move well and move better for life," and eventually wants to be able to "move with [his] kids, and even grandkids."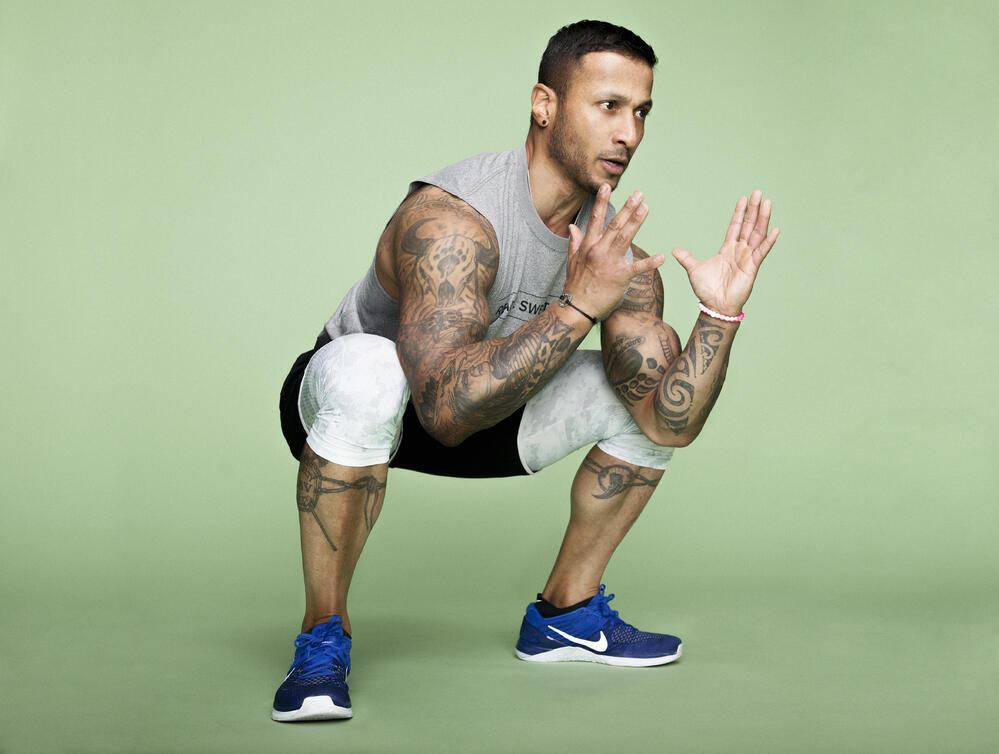 Dennys' philosophy is about constantly challenging oneself and stepping outside of comfort zones. He brings this passion for ongoing self-improvement to teaching, as well.
For Dennys, self-improvement as a means to be the "best" isn't the end goal, it's about continuously making an effort to grow, both personally and professionally.
Apart from being an incredibly educated and talented athlete, Dennys is also a native New Yorker. To clear his head, he often walks the Brooklyn Bridge, to pay homage to his roots and the borough of Brooklyn, where he is from. A little known fact you may not know about Dennys is that he's an art buff. He likes to explore the city's world-class museum scene to step outside himself and try something new.
Dennys' favorite part about coming to work is the people he works with, both FHIXers and FHITpros. He says, "You really have to bond and connect with your co-instructor. One finishes the other's sentences. Daury and I have taught together for five years. I've taught with Farouk for four years." Daury says that Dennys "has to have a matching outfit with whatever sneakers he wears. He's what I call a fashionista."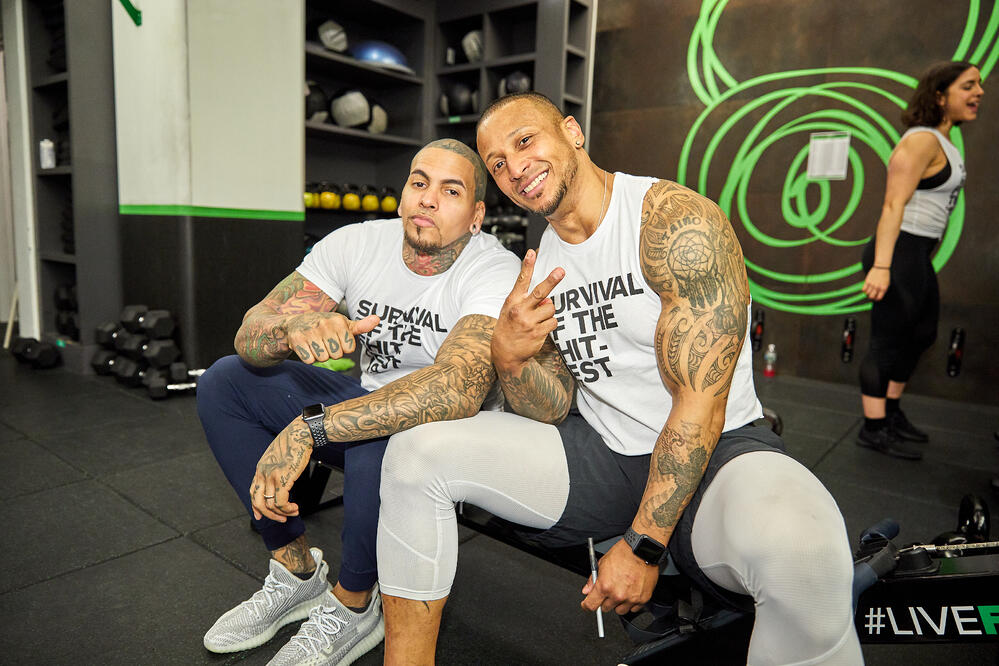 FHITpros Daury and Dennys
Dennys and the Fhitting Room FHITpros as a whole are some of the most credentialed trainers in the industry. Dennys says that as a unit, our FHITfam inspires him to do more.
Fhitting Room founder Kari remembers when Dennys first joined the team. She says that Dennys came to Fhitting Room an experienced and knowledgeable personal trainer. Kari thought his work ethic was outstanding, and that Dennys was a true professional. While Dennys "took a minute to find his classroom persona," Kari still laughs thinking about how nervous he'd get before teaching. Now, she says, "Fast forward to where we stand today, and I see one of the most credentialed, proud and caring trainers I've ever met."
Dennys says that the key to achieving your goals, be they FHITness related or not, is believing in yourself. He says that, "Sacrifice and failure are part of it [success], good things will happen along the way. Don't be afraid, step outside your comfort zone. Don't quit."
"That's why I push people the way I do. You do it or you stay the same. Take baby steps, one at a time, to get to where you want."
Alyssa says Dennys strikes a balance "of being tough enough to push you but warm enough to make you feel comfortable. He is passionate about everything he does and his positive energy is contagious. He is one special 'human'!" We couldn't have said it better.
Stay tuned! In the coming year, we're celebrating three more FHITpros with 5 year anniversaries.