It was Head Trainer and founding instructor, Eric, who brought Carlos on board as a FHITpro five years ago on January 31st, 2015. Carlos says, "Once I got here… The level of detail and expertise [in class] made me feel like I had to step my game up. The energy I presented to the room, the music, it forces you to be on top of your game." Carlos says he feels a "positive pressure" to be his best.
Carlos' collegiate football experience landed him a spot on a semi-pro team, but growing up, he says he was a "scrawny" kid. Training while in school and playing football thereafter led Carlos to CrossFit, where he realized he "could lift heavy stuff," and saw that he "had the capacity to do things that I physically [didn't think I was] capable of." Carlos went on to become a personal trainer at top gyms in New York City. Now, having taught over 4,000 classes, Fhitting Room is the place he calls home.
"Carlos is one of my rocks," says FHITpro Ben W. As a colleague and a friend, Carlos is someone Ben looks up to because Carlos "navigates so many worlds and wears so many hats. Not only is he this amazing instructor, he's a professor and he's this beautiful father. That's a rare person to find" explains Ben.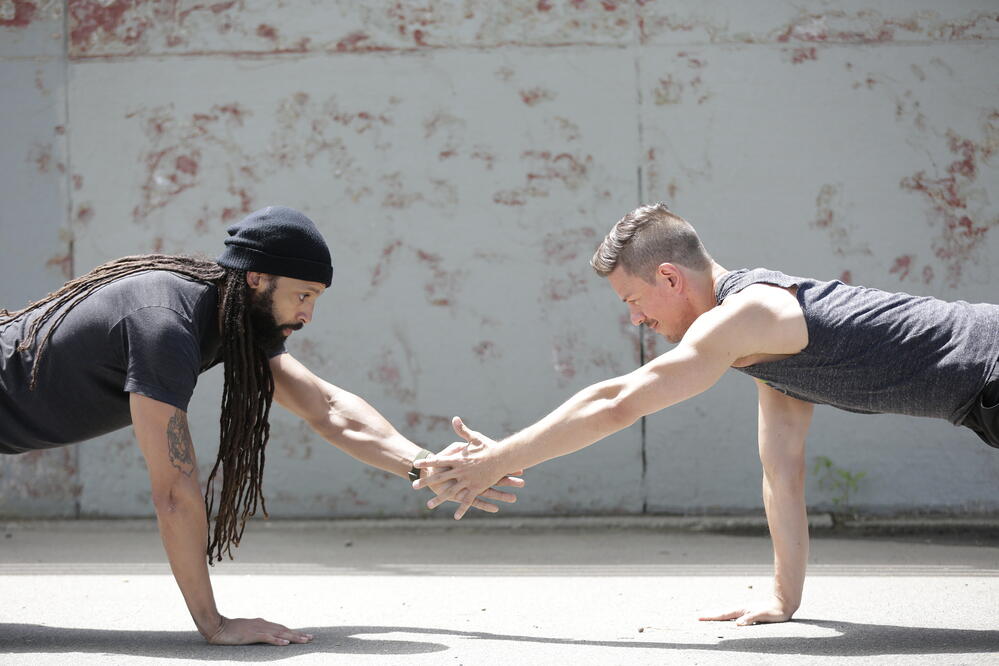 Carlos with FHITpro Ben W.
It's Carlos' experience, humor, and authenticity that make his classes so special. Carlos says his favorite part about being a FHITpro is building client relationships. He realized that, "We [FHITpros] are impacting client's lives in ways that we don't even realize, maybe emotional or psychological health in addition to physical fitness. That is just heartwarming and makes [Fhitting Room] very unique."
Fhitting Room founder, Kari, remembers another heartwarming moment when Carlos told her that "Fhitting Room is the first place he really felt he could be his true self while coaching fitness. I love that!"
Goal setting is a pillar of Carlos' fitness philosophy. He thinks of goals as "dictating [his] level of intensity, consistency, and adherence to a program." Carlos says that he sees the "positive impact setting and reaching goals has on me and my behavior, and it translates to clients as well… it is important to have a map to reach your goals."
"The two-instructor format is very unique in this space," and reflects on how he's been able to find his voice in class. Part of that comes from the roster of FHITpros he co-teaches with. Carlos says, "It doesn't feel like work. There's a level of pride in my teammates because they always bring 100%."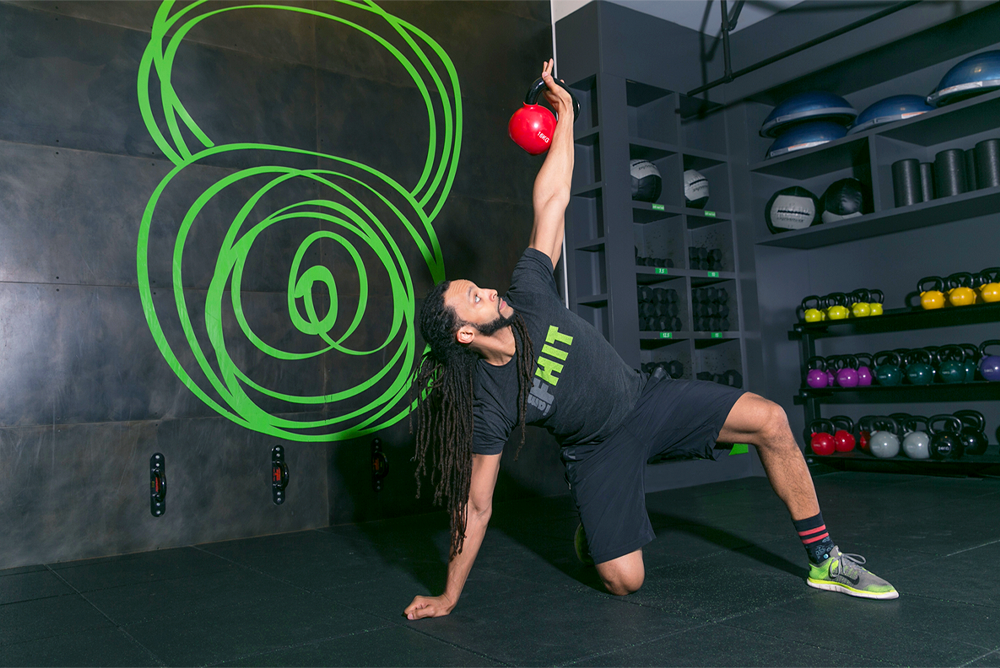 Apart from being an expert trainer and gifted athlete, Carlos is a self-proclaimed comic book nerd. "It's aggressive, the level of nerd that I am," he says. Carlos is also a scholar. He has a Masters Degree in Developmental Psychology and teaches Sports Psychology at Long Island University. Kari says that Carlos "brings a sensibility to situations I encounter as a business owner and has helped me expand my perspective. In the classroom, Carlos has a style all his own, which I respect and "Los" fans love."
Happy five years, Carlos! Thank you for being such an integral part of our FHITfam! Your heart and knowledge continue to inspire us to liveFHIT each day.