back to Blog
7 Years of Living FHIT with Founding FHITpro, Ben W.
Ben Wegman came to Fhitting Room with a professional dance background and a love for how the human body moves. He was immediately drawn to the HIIT experience and its constantly challenging and changing nature. Ben's caring and honest personality shines in each FHIX that he teaches, and his knowledge of anatomy plays a role in "help[ing] people be connected to the beauty of their bodies for 50 minutes a day." It's this deep understanding of movement and body awareness that has driven Ben to do what he does, day in and day out, for the past seven years and over 6,000 FHIXes.
One of Ben's favorite FHIT memories was opening our Flatiron studio. He looks back on our first location and remembers "learning from Eric and Daury, teaching, and working the front desk." Ben says that when Flatiron opened, it felt like a big moment. Now, our Flatiron location is home to two studios, events, and the hub of our educational and training activities for FHITpros.
Like many of our FHITpros, Eric, Head Trainer and also a founding FHITpro, was one of the first to connect with Ben. Kari, FHITfounder remembers meeting Ben for the first time at a workout led by Eric as part of his Lululemon ambassadorship. "I didn't know Eric had his eye on Ben as a potential FHITpro," she says. A few weeks later, Eric and Kari were discussing potential trainers to recruit, and Eric suggested Ben. Kari knew Ben would be a great FHIT for our team, because "Ben is cerebral, empathetic, thoughtful and talented, and he was the final link needed to make our early FHITfam complete."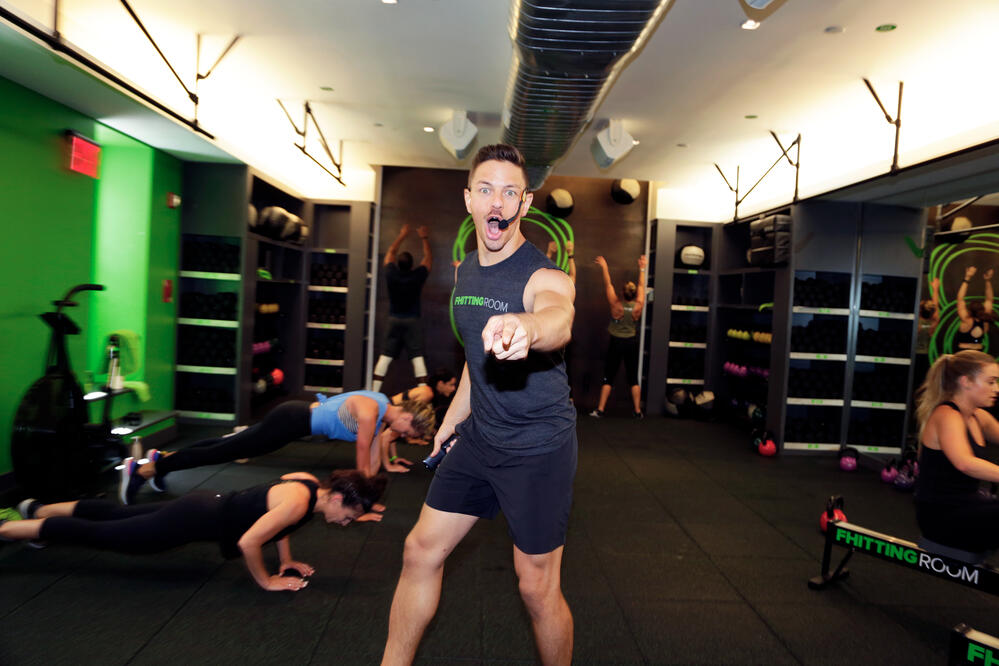 Ben says the two-instructor format at Fhitting Room is unique in that, "Collaboration makes you a better person in every aspect of your life. You have to adapt to each instructor that you work with." He says his favorite part of Fhitting Room is the class itself. "It's the best freaking class in the city, hands down. The co-instructor model is so special," he says.
While working with other FHITpros, Ben has mentored many junior trainers, but credits his own education to FHITpro and Head Trainer, Eric. Ben says that learning how to coach in our 80th Street studio was the foundation of where Fhitting Room is today, that he is from "The School of Eric." In turn, Ben joined a small team of senior FHITpros that guides junior trainers to be their best. "It's really exciting to see our younger FHITpros grow in their own way," he says.
FHITpro Mel says, "When I first started as a FHITpro, Ben was who I wanted to be the most like. I always went up to him after classes and asked things like 'How was my dead clean demo? If you had your own studio would you hire me?' Ben's approval meant a lot to me. He's knowledgeable, so funny, and so articulate." As she's grown and come into her own as a trainer, she doesn't necessarily seek Ben's approval, but does always value his feedback. Some of Mel's favorite classes to teach are ones she gets to teach with Ben. On his classroom persona, she says, "I think we have a really fun chemistry and I still learn a lot from him every time we teach together. He is a great motivator, great pusher, and knows how to make a banger of a playlist!"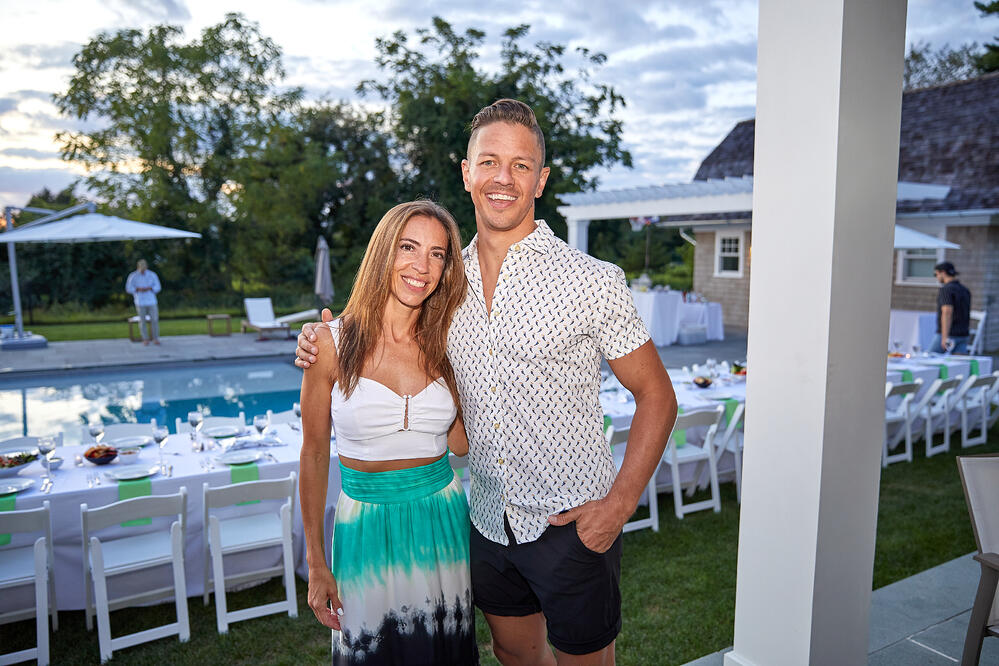 Ben says that his friends often joke that he's lived many lives. He explains, "I lived and danced in Germany. I was a college professor, I've had 55 different lives in these strange sorts of ways." Ben also loves to travel and says he reads "a billion food blogs" before he travels to a new locale.
Fhitting Room is a place where there isn't a "mold," says Ben, that "if you do your job well and care about the community, we welcome you in." He says that he has found a home where he is accepted and where he fits. More importantly, Ben says that it's been a rewarding experience to "grow with the company and also grow with people. You watch colleagues get married, and have kids, and families."
Ben, it's been an honor to grow with you! We wouldn't have it any other way. Thank you for the dedication and kindness you bring to our FHITfam.