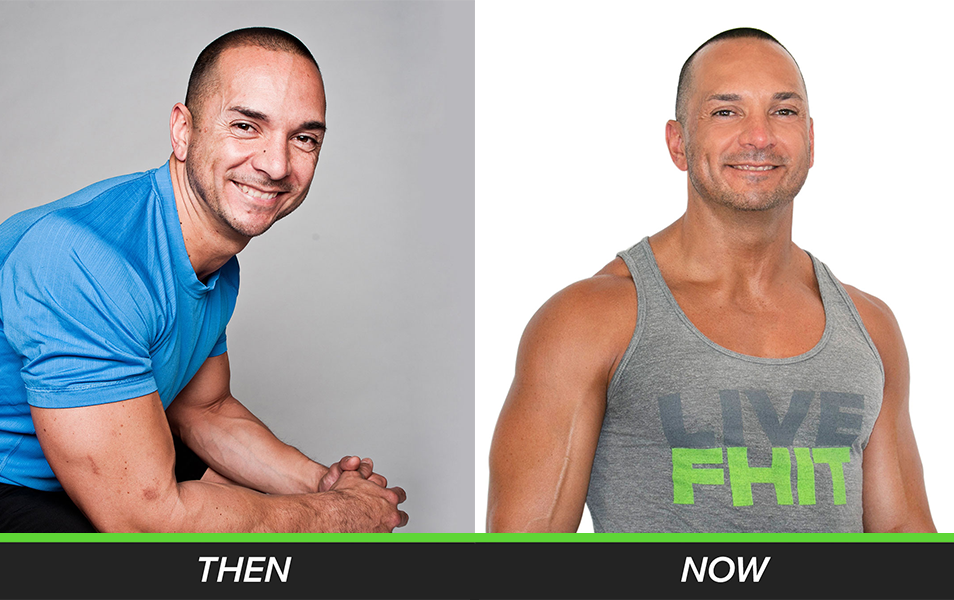 Eric Salvador, Head Trainer and founding FHITpro, has taught nearly 7,000 FHIXes with enthusiasm and expertise cultivated through years of training and education. As an integral part of the team, Eric has played a part in hiring nearly every trainer that has joined the ranks at Fhitting Room for the last seven years.
Before joining Fhitting Room, Eric worked in a corporate position. He started teaching fitness part time and soon realized he wanted to make it his full time job. He dove into education and getting certified. Before long, Eric left the corporate world and embraced fitness instruction. He says, "I realized I could do this for a living. The reason why I became a sought-after trainer was that if I saw something new, I would learn it, and share it with my clients. I continued to always learn and grow." It's this mindset that keeps Eric firmly at the intersection of functional fitness and innovation.
Eric says that he and FHITfounder, Kari, HIT it off and were immediately aligned on "functional training and bringing it to a group [setting] — the lighting and music, the whole experience." Kari's experience with brand-building and her own fitness journey with personal instructors led her to create Fhitting Room as a specialized boutique fitness studio for anyone to access the benefits of a personal training session in a kick-ass, motivational group setting. It was a natural FHIT that Eric, a trainer that understood individual needs in a class setting with expert knowledge, was one of the first FHITpros.
It was through Kari's vision, says Eric, that he could make his call to impact as many people as possible through fitness a reality at Fhitting Room. The moment that solidified the partnership between Kari and Eric came during a phone call in 2012, when "Eric shared his thoughts on programming, potential hires and customer relations," says Kari. She knew he was "the one." And while Kari "focused on a billion little things needed to open the doors of our first studio, Eric created our workout format and identified training talent. I knew Fhitting Room would thrive with Eric leading the (FHIT)way," she says.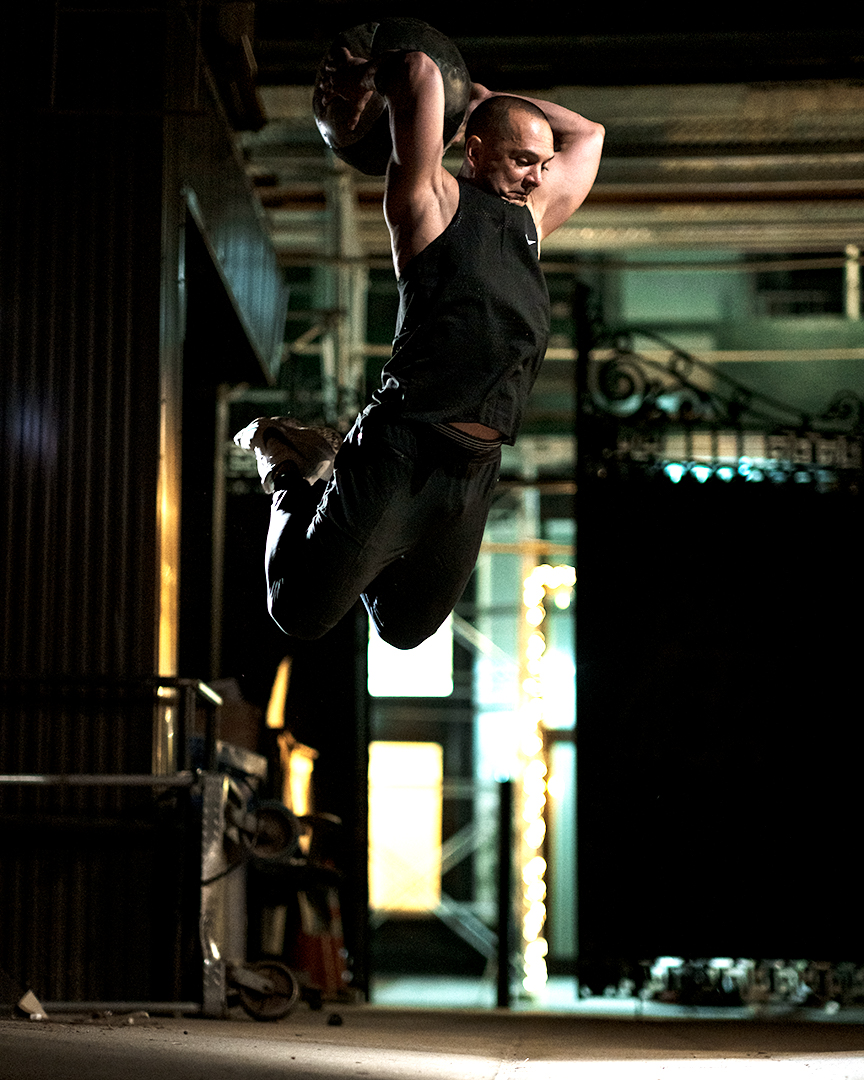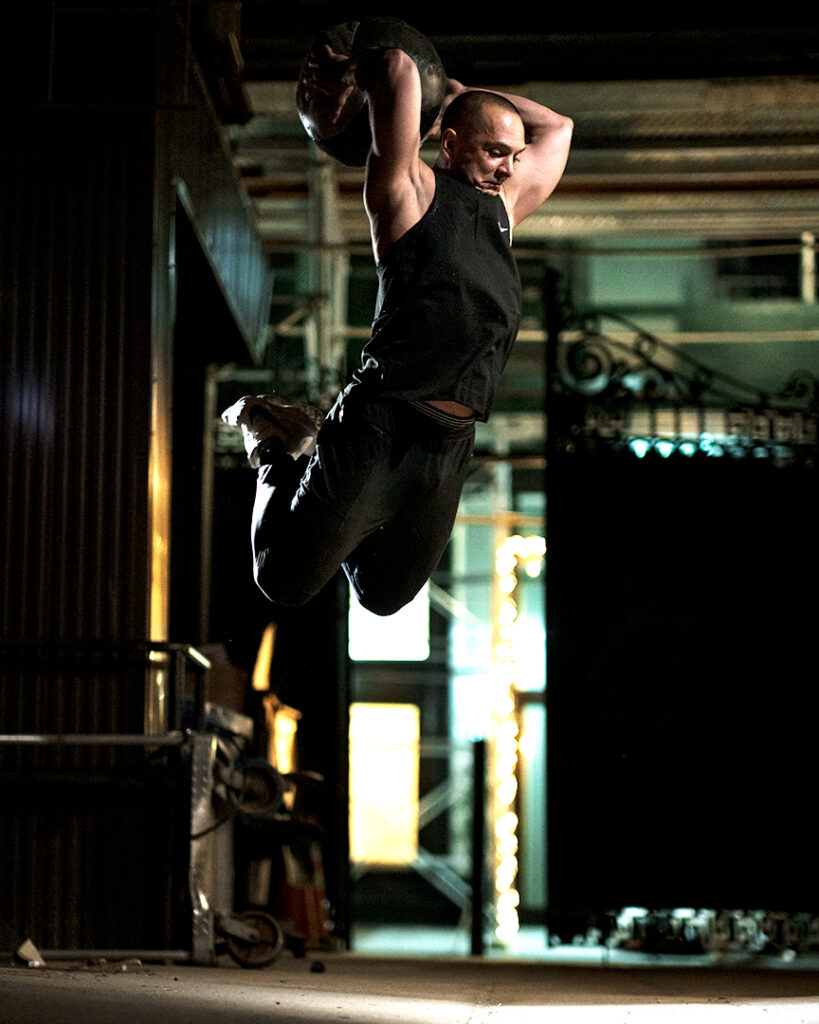 Since then, Eric has had a hand in recruiting and training nearly every FHITpro to join our FHITfam. FHITpro Riley says she's grateful for Eric's mentorship and friendship, that "Eric saw a lot of potential in me from the beginning, even when I came in being pretty young and new to the fitness scene." Now, she co-teaches many classes with Eric, and says, "Before every class we teach he will always hype me up on the mic, 'Give it up for RILEY ODONNELL!!' And it always makes me laugh but also makes me feel so appreciated by him. Beyond that, I love how he is always a champion for the women of Fhitting Room. He takes time with all of us to get dinner, see how we are doing both inside and outside of work, and share some laughs. He makes us feel like a part of the FHITfam."
Eric is known for his excellent penmanship and informational doodles on our whiteboards. FHIXers can usually spot a program written by Eric in our studios. A little known fact about Eric is that he loves art, and considered studying graphic design. These days, he draws as a hobby. He says, "I will just pick up a pen and draw something. Sometimes I'll give drawings to my kids. I take a lot of pride in my white boards."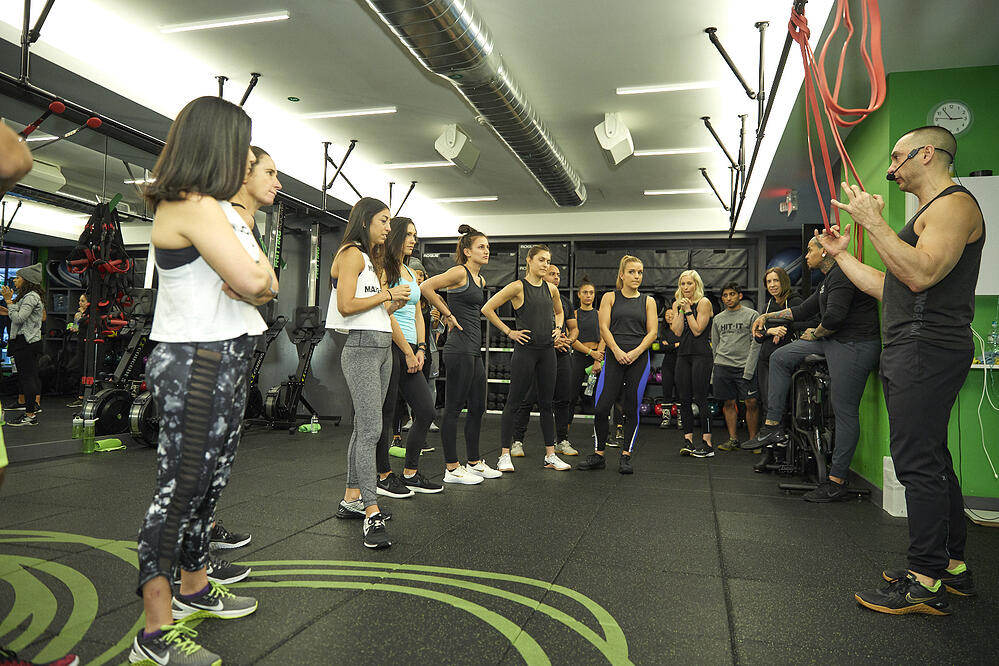 For Eric, and the team at Fhitting Room as a whole, living FHIT extends beyond work and touches every aspect of his life. Living FHIT is about living an active life outside of the gym. Eric says, "For me, first, fitness has to be fun, and applicable to my life. Do I want to be strong? Yes. So I can do other stuff outside of work." Eric loves to workout with his girlfriend during their down time, and admits that though they are fitness junkies, they are also foodies.
Eric says, "I really enjoy teaching/coaching, it's my job and it's what I love to do, and I wouldn't change it for the world." Eric, we wouldn't trade you for the world! Thank you for being our rock and setting a brilliant example of what it means to #LiveFHIT.