Our FHITspiration series features members of our FHIT family who are an inspiration to us and our community. We're thrilled to feature frequent FHIXer, Veronique, who has been taking Fhitting Room classes since day 1 (literally). She recently hit her 2000th class milestone and is officially the first inductee of our Goal Getter Club Hall of Fame! Read on to find out what has kept Veronique coming back all these years, how she stays motivated to work out, and her advice to first-timers thinking about trying a class.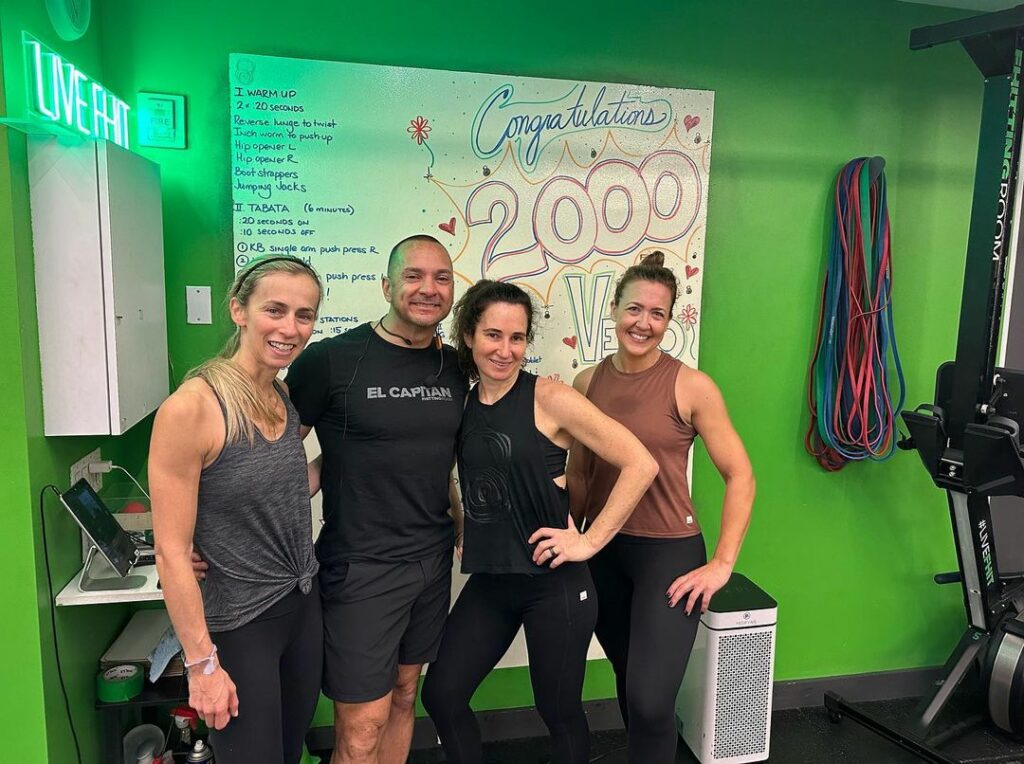 How long have you been a frequent FHIXer? Can you tell us about your first FHIX?
I took my first class the first-day Fhitting Room opened on 80th and Lexington. I even remember the demo I took before it was actually opened. Kari Saitowitz's (Fhitting Room's founder) kids and my kids went to nursery school together so we met pre-Fhitting Room. I even distinctly remember the day she told me about her genius idea of creating these boutique fitness gyms. That being said, I wish I could tell you about my first actual FHIX but that was nearly 10 years ago.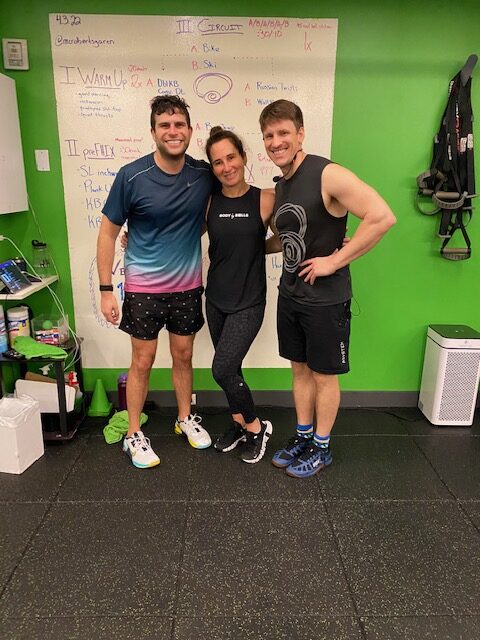 2. What do you love most about Fhitting Room and what keeps you coming back?
There are so many things I love most about Fhitting Room. It has gotten me so strong and in great shape. The instructors genuinely care about you and make every class fun and safe. There is a great sense of community and I have made many friends over the years. I have never been bored there, have never reached a plateau, and somehow every class has been challenging.
3. What's your favorite Fhitting Room memory?
So many, so many… from the 80th Street studio when Eric Salvador would make the class go run around the block and I told him I didn't run so he pulled out a rowing machine on Lexington and made me row on the sidewalk while everyone else ran. The first Survival of the Fhittest at Flatiron where there was such a strong sense of competition mixed with the best camaraderie and everyone cheering everyone else on. The many BeneFHIT classes I took when I felt such a high post-class from the actual workout but also from raising money for great causes and seeing how passionate the instructors were about the causes.
4. How do you stay motivated to work out?
If either tired, hungover, or in a bad mood, I know that I will feel so much better after taking class (those endorphins…). That hour in my day when I go to Fhitting Room is that one hour I take for myself, it has become my "therapy" both mentally and physically. I also know that I will always see a friendly face there which keeps me going back and looking forward to it.
5. How does it feel to be the first Goal Getter Club Hall of Famer?
I have been going to Fhitting Room since day 1 so I do have an unfair advantage there, but it does feel like a pretty cool accomplishment getting to 2,000 classes. You should try it 😉
6. What advice would you give to a first-timer?
Give yourself 2-3 weeks at Fhitting Room. Talk to the instructors, they will always make sure you are okay or will give you modifications if needed. Say hi. Don't be surprised if you make a new friend during class. It is a great community and, most important HAVE FUN.
Want to try a class and see what the hype is about? You can try our intro offer here. Already a FHIXer? Make sure you're signed up for our Goal Getter Club milestone rewards program so you can start getting rewarded simply for taking classes.