One-of-a-kind Kettlebell Class
We're hosting a very special kettlebell class programmed and led by our Head Trainer Eric, alongside Diversity + Inclusion Officer and FHITpro Carlos and fellow revered Latinx Kettlebell Coaches, Wladimir + Wendel. Train with some of the best in the biz with fun Latinx playlists, gain new kettlebell knowledge, and be entered to win exciting raffles, all for a remarkable cause.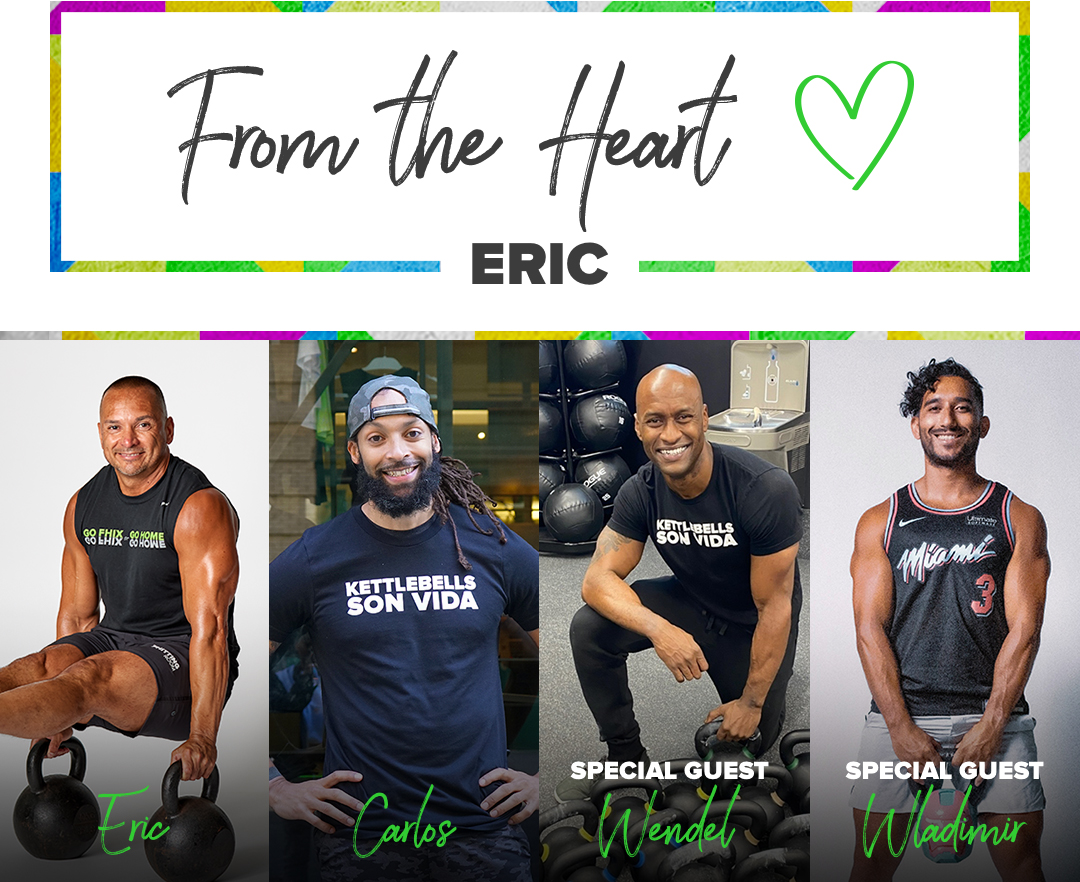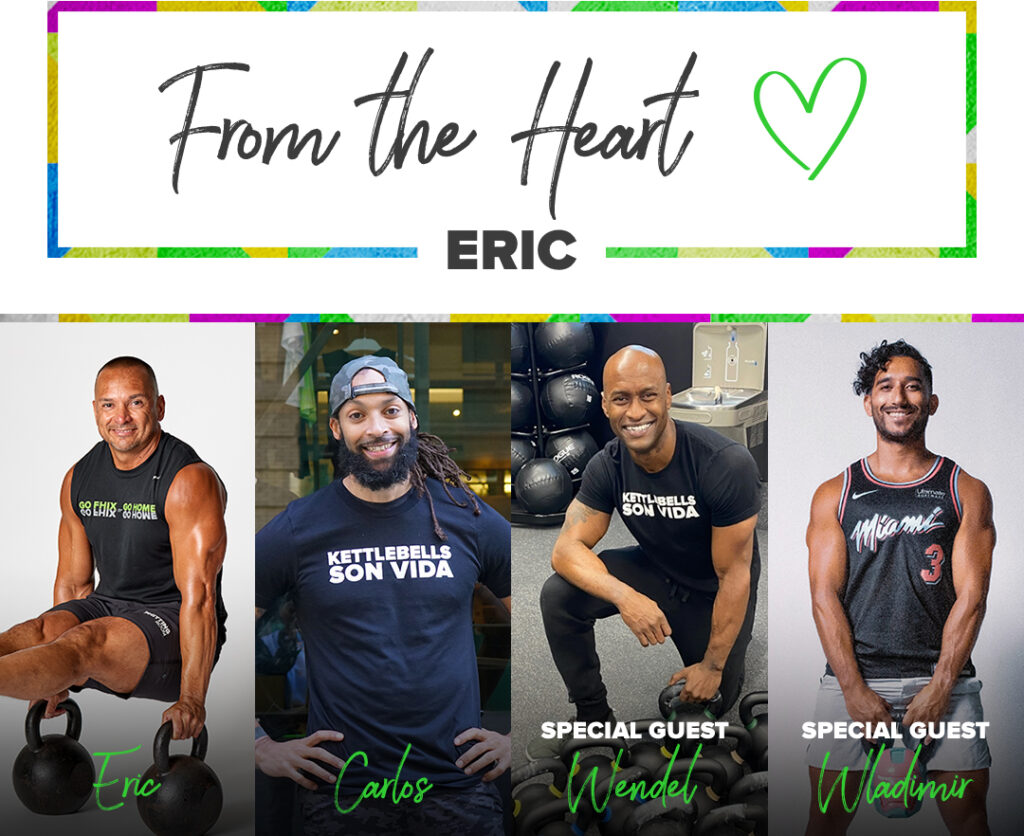 From the Heart by Eric:
"Being Latino is one of the things I am most proud of. My culture represents beauty, love, family, hard work, dancing, and delicious food. Regardless of what aspect of Hispanic/Latin culture someone may relate to, all Latinos share one thing in common: Pride.
This year we are raising money for the organization, El Centro Hispano. I first became aware of El Centro Hispano during the shutdown due to the Covid 19 pandemic. My wife Erika is a social worker and worked closely with them during that time to help undocumented Hispanic children and families receive financial support. These families were ineligible through the government for unemployment or the stimulus package many people received. These were hard-working parents with jobs who lost their income and couldn't feed their children. I was inspired by their drive and determination to help the Hispanic community. El Centro Hispano's mission since inception more than forty-nine years ago – to assist, support, and strengthen Hispanic families; to help them become self-sufficient, and to ease their transition into their new culture while maintaining and enriching their own.
El Centro Hispano was the organization that I partnered with alongside Fhitting Room to honor my mother after her passing through a BeneFHIT Class. Many of you were instrumental in helping me raise money for Latinos with cancer, particularly those without access to health insurance. During a recent lunch with the Directors of El Centro Hispano, I was humbled when introduced to our waiter who currently relies on this money for his cancer treatments. He is a father of 3 and undergoing chemotherapy. He has to work when his body is able to continue to support his family. This fueled my passion and commitment to do more for my community. The donations received from this charity event will help with the organization's new capital project. El Centro Hispano has found a new home to expand its support to more children and families through education and various programs. We at Fhitting Room are thrilled to be working with them again and I thank you all in advance for your support and generous donations. Together we can make a difference. Somos kettlebell fuerte."
You can sign up here.
If you can't attend but would like to donate you can do so here.
Meet the Guest Trainers:
Wladimir: Born in Venezuela, Wladimir has been in the fitness industry for 7 years professionally. He owns Wlaminca Fitness a kettlebell supplier and kettlebell training company in Miami Beach, FL responsible for the first-ever kettlebell training tour that has brought kettlebell events to 4 states and 9 cities across the US. He also owns the 305 Kettlebell Club in Miami Beach FL, which offers kettlebell training classes indoors and outdoors by the beach. He is a master at hardstyle kettlebell training and was the first RKC certified instructor and the only RKC level 2 instructor in South Florida. When he's not training clients or hosting events, Wladimir enjoys going to electronic music concerts and supporting his favorite NFL & NCAA football teams.
Wendel: Originally from Honduras, Wendel is as passionate about fitness as they come. But it wasn't always the case. Coming from the corporate banking world, Wendel found himself unhappy with his lifestyle. It wasn't until he reached his 5th year in Biometrics, Fingerprint Analysis + Background Investigation, that he decided to turn his life around for the better. He proceeded to leave his banking job and become a personal trainer. 100 pounds of excess weight later, Wendel has been in the fitness industry for over 10 years and has worked for NYSC and Equinox, where he was the top trainer in sales (for PT sessions + client retention). He is now a kettlebell specialist/RKC instructor and has fallen in love with kettlebell training. He is the General Manager of I.T.S (Independent Training Spot) in Soho NYC wherehe trains clients and hosts classes. He believes through hard work and discipline anything can be achieved, and he is a true example of that. When Wendel is not in the gym you can find him doing outdoor activities (swinging bells), hanging out with friends, and getting his salsa/bachata dancing on.