"Consistency."

When Kevin Kriebel first tried out a Fhitting Room class in 2017, it was at the suggestion of his gym-owner friends, brothers from Toronto. They had been in NYC trying out different boutique workouts and only had one recommendation for Kevin. He took their word, signed up for his first class, and has been a consistent FHIXer ever since. "What I first loved about Fhitting Room is that it met all of my fitness cravings. Normally I'd go to one studio when I was craving cardio, another when I wanted to do weight training, etc. Fhitting Room met all those needs and more." Pretty soon, Kevin was attending 3-4 classes a week at our Flatiron studio.
Growing up as very overweight in a somewhat shallow California community was difficult for Kevin. The youngest of 3 brothers, finding health and wellness often came with peaks and valleys. By the time he hit middle school, he honed in and made getting healthier a priority. Fast forward to adulthood, and Fhitting Room has helped him maintain mental and physical wellness.

When the pandemic hit, Kevin didn't think twice about jumping into Fhitting Room Live! classes. He received one promotional email and signed up right away. He was thrilled to find out that he could still take a class with his favorite FHITpros. "When you take a Fhitting Room class you know how you're going to walk away feeling." That consistent high is one of the reasons why Kevin keeps coming back.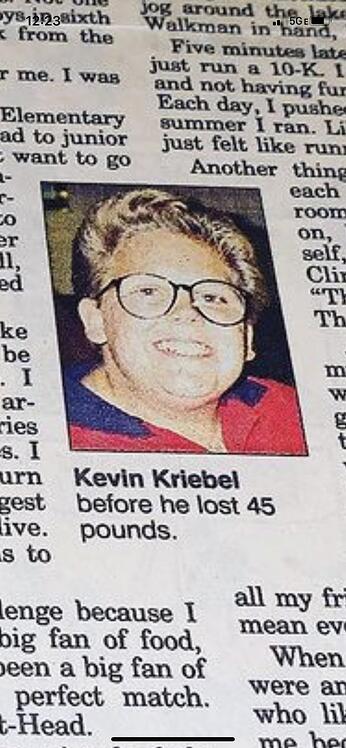 Like many New Yorkers, around this time he found himself itching to get out of the city. Packing up his apartment and belongings to head west, Kevin boarded a plane to California, kettlebell in tow. (Literally…in his carry-on.) "It was the first thing I knew I needed to bring with me," he recalls. Since the move, Kevin has been known to get his FHIX in all different locations, including but not limited to hotel rooms, the beach, and even Joshua Tree.

As if 2020 wasn't turbulent enough, Kevin was also going through a personal challenge…a divorce. Riding those emotional waves on top of COVID, moving, and social distancing, he found himself in an emotional place of isolation by summertime. Though he was still physically active, it became easier to retreat to his shell. He continued to take classes but started turning his camera off, disengaging from the two-way style classes he had previously loved. It became easier to follow along, but not to connect.

One day, in the midst of one of his weekly classes with Mel, she called him out. "When are you going to join us again?" That resonated with Kevin and was just the loving nudge that he needed to snap out of it. He started turning his camera on again, connecting like he once did with FHITpros and FHIXers, and began to feel more himself. "FHITpros remembering my personal needs and preempting modifications was special once again," and a slice of connectivity and consistency in his new normal.

Kevin's favorite Fhitting Room movements are arm-to-arm swings and hand-release push-ups, and his favorite bit of Fhitting Room consistency? "Every single class, my instructor will say hi to me. Even over Zoom."