Frequent FHIXer and business owner, Deb, created Gaga Photos to capture newborn photography for families over ten years ago. After a decade in the business, technology may have changed, but the core of Gaga Photos remains the same: to create photos that families cherish and share with family and friends. Below, get to know Deb as she pivoted her business during the COVID-19 pandemic, and how getting her FHIX helps Deb stay focused.
1. Hi Deb! Thanks for being a part of our FHITpreneur series. Please introduce yourself and your business, Gaga Photos.
Photos capture the highlights of our lives. The birth of a new baby is one of the most beautiful moments in a person's life. Babies change so quickly, and we all want to remember those first moments. In 2009 newborn photography options at the hospital were subpar, and we saw an opportunity to advance the market. We created Gaga to capture those memories and to do so with a professionally done photo that you would want to hang on your wall.
I am a marketer, not a photographer, but I am also a mom who loves photography — our home showcases with photos that mark the memories of our life. I knew there had to be a better option. A pregnant friend agreed to be my guinea pig. I searched and vetted a professional photographer. A day after my friend's baby was born, we ventured to the hospital to take photos. The result was fantastic. Looking at the photos, you would never know it was in the hospital. The photographer and I set off to create a portfolio, and then I started pitching the business.
The key to our business is the volume of new families at the hospital. Our goal was to secure an exclusive newborn photography contract with each hospital or hospital network. Finding the right person at each hospital was a challenge, but we succeeded. Our first two hospitals were Mount Sinai West (previously called St Luke's Roosevelt) and Beth Israel. I will forever be grateful to the nurses and staff who took a chance on our new company. Currently, we are in 11 hospitals in New York and Washington, DC.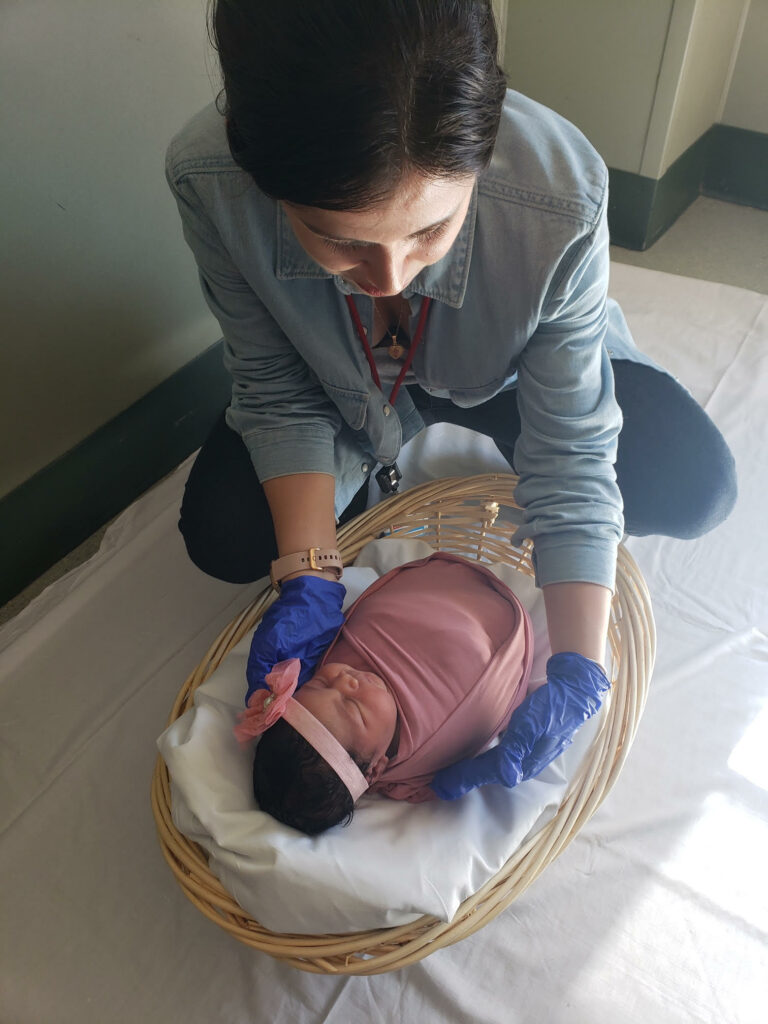 2. How has Gaga Photos adapted to the challenges of newborn photography during COVID-19?
As we operate primarily in the hospital environment, Covid-19 has severely limited our business. By March 14th, 2020, all our hospitals limited visitors and vendor access. There was even a time when pregnant women were not allowed to have their spouse or birthing partner with them. To keep our business afloat, we are trying several programs. One option is a virtual photo shoot. We conduct the shoot with the family over zoom. Our photographers work with the family pre-session finding the right locations, clothes, camera settings, etc. Then we guide the family through the shoot while they take the photos. Finally, the family sends us their photos, and we edit them. Professional editing brings a photo to life. You can fix a lot of things in post! Another option we offer is editing. Gaga takes the photos the family shot at the hospital, and we edit them to improve the quality, color, and overall look. Finally, with warmer weather, we are offering socially distanced outside sessions.
3. You provide a service that helps celebrate big milestones in people's lives. Any favorite client moment you want to share?
It is hard to pick just one. The birth of a baby is so special. We have seen all types of families and witnessed the joy they have at holding and seeing their baby. We love it when someone has fun with the session — Posing the baby with a football or baseball; matching shirts with mom and her new daughter; seeing multigenerational families together celebrating the birth of the first grandchild. Every family is unique.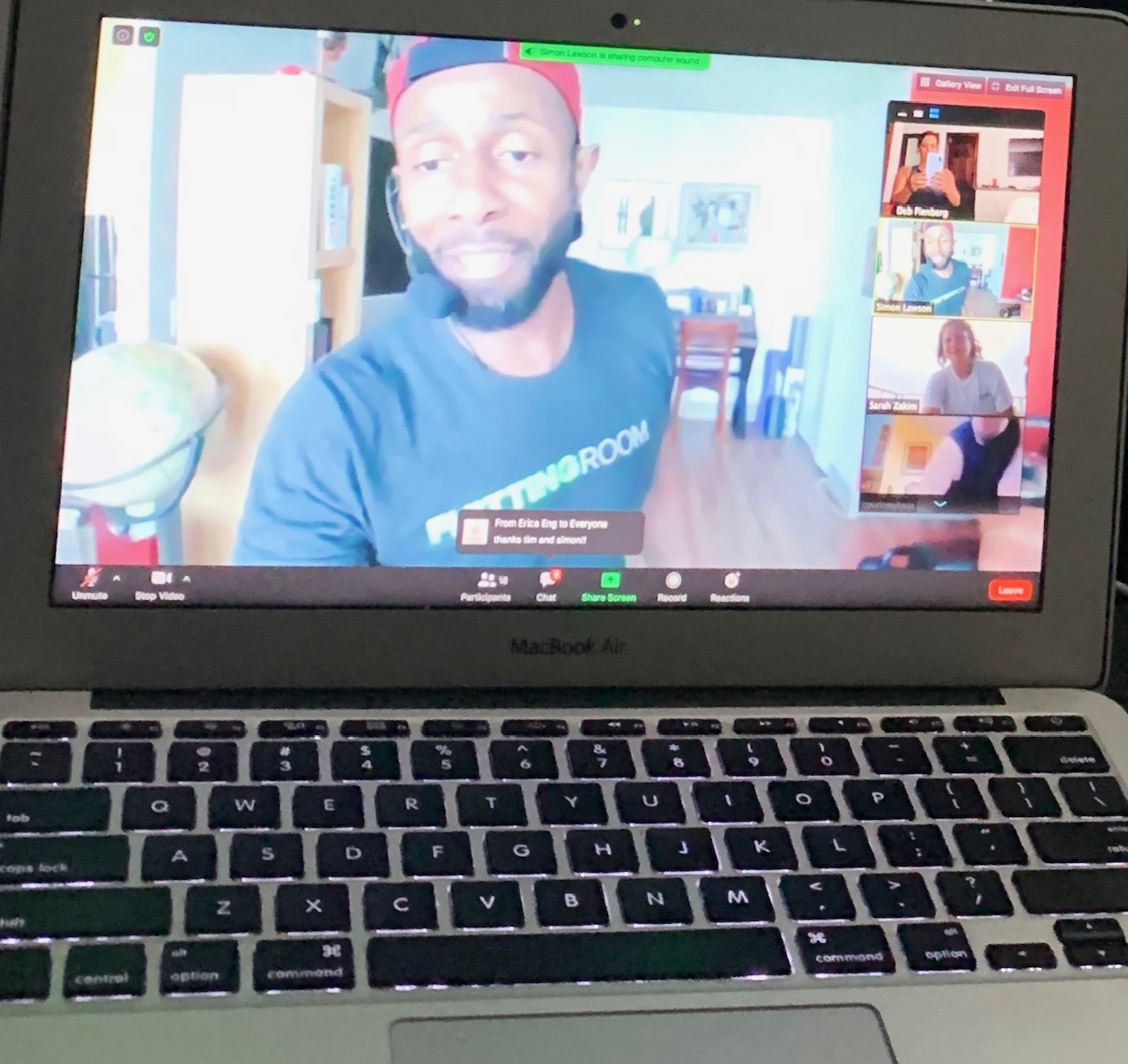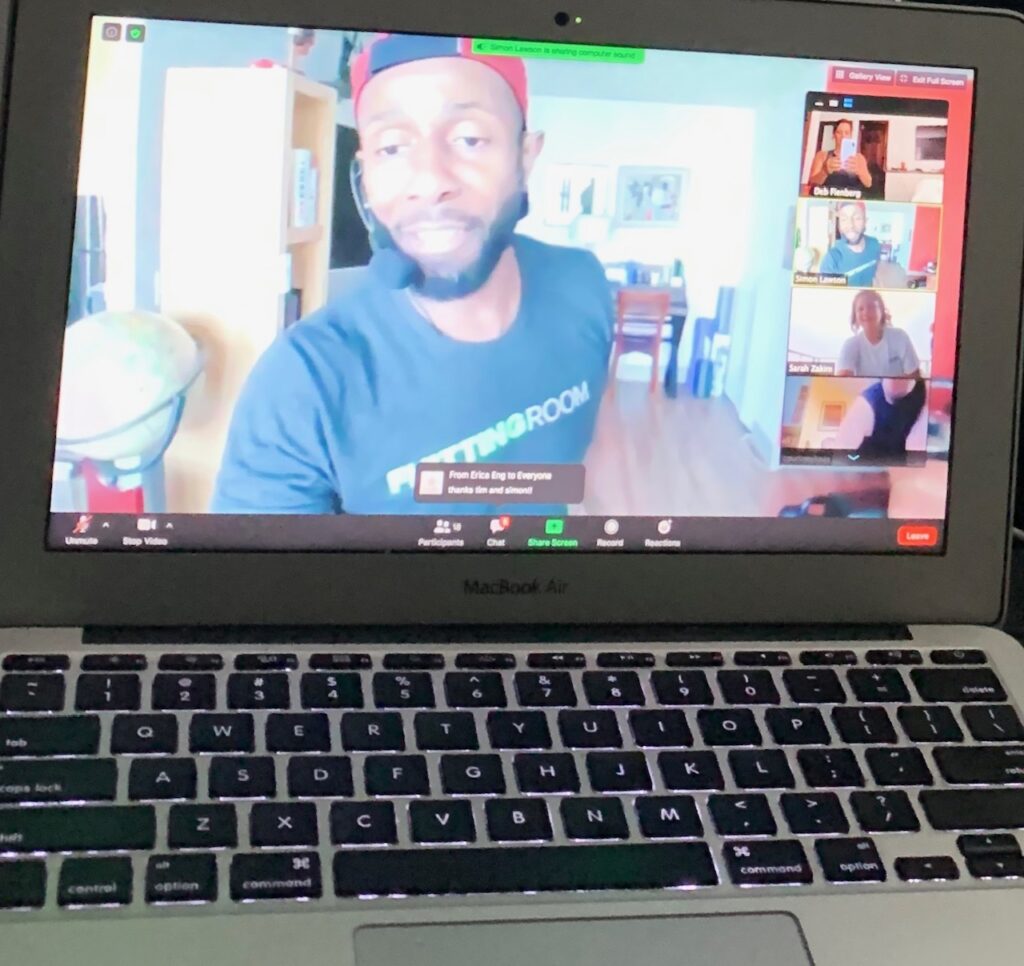 4. How does getting your FHIX play a role in your work?
Fhitting Room is a place I go to sweat out my anxiety and to get stronger. I leave my phone in my locker or, now, in another room and focus on myself. I am not the youngest person in the room (I am 52), and at first, it was so intimidating. Who did I think I was doing burpees and 6-minute FHIXes? But the trainers were so welcoming. Always willing to offer a modification and always ready to push me harder. My first box jump was exhilarating – I couldn't believe I did it. My last class in the studio was Sunday, March 15th. I debated going but wanted one last class. I tried Fhitting Room On Demand, which is great, but I missed the connection and the appointment of a workout. Fhitting Room LIVE! saved me. It is the workout I schedule, and it gives me a connection to the community. I love seeing the trainers and getting feedback during a class. I just completed my 200th class (I am at 209 now). Classes are challenging, but I want to do better and get stronger. When class ends, my head is clear, and I can focus on the work that I need to get done. It is essential to have a place to go where you can reset and start thinking with a clear head. That is what Fhitting Room does for me.
To learn more about Gaga Photos, click here.