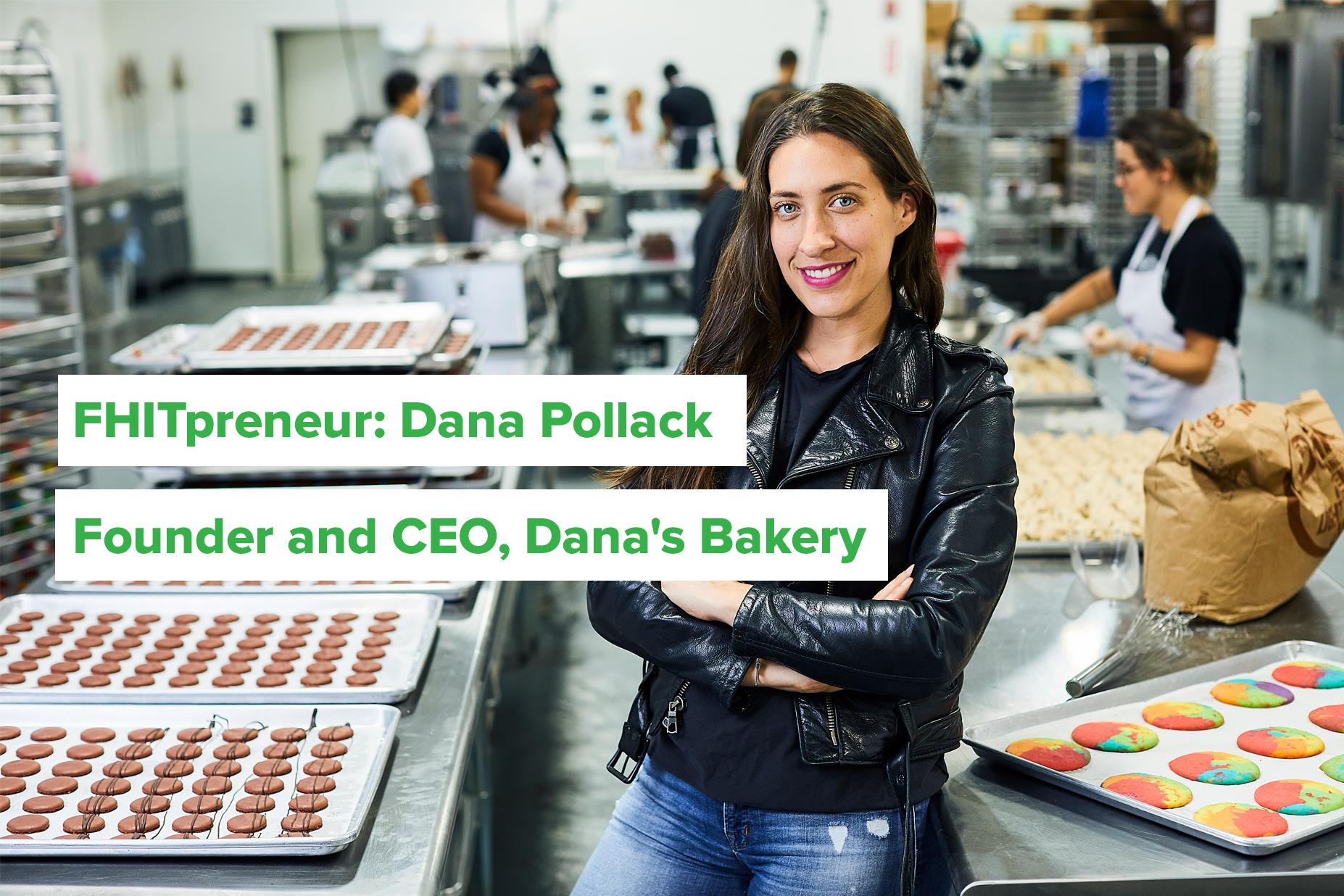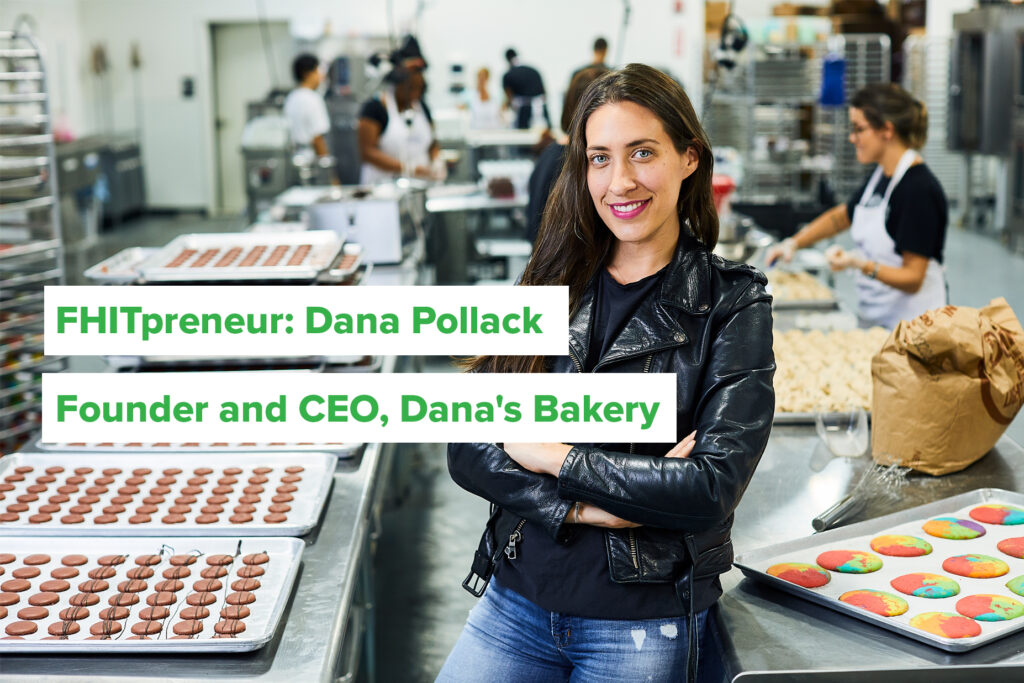 From photo editor at Muscle + Fitness Magazine to founder and CEO of Dana's Bakery, frequent FHIXer, Dana Pollack, is our February FHITpreneur. We chatted with Dana about her second act career move, how Fhitting Room helps her energize and refocus, and her advice for branching out on your own.
How long have you been FHIXing at Fhitting Room?
I have been going to Fhitting Room since it [opened] on Lexington Ave, seven years ago.
What keeps you coming back?
Daury. Well, he's part of the reason 🙂 I love the way the class is broken down, the circuits make the time go by quickly which is so important because I get bored easily! I get an all over core workout as well as cardio.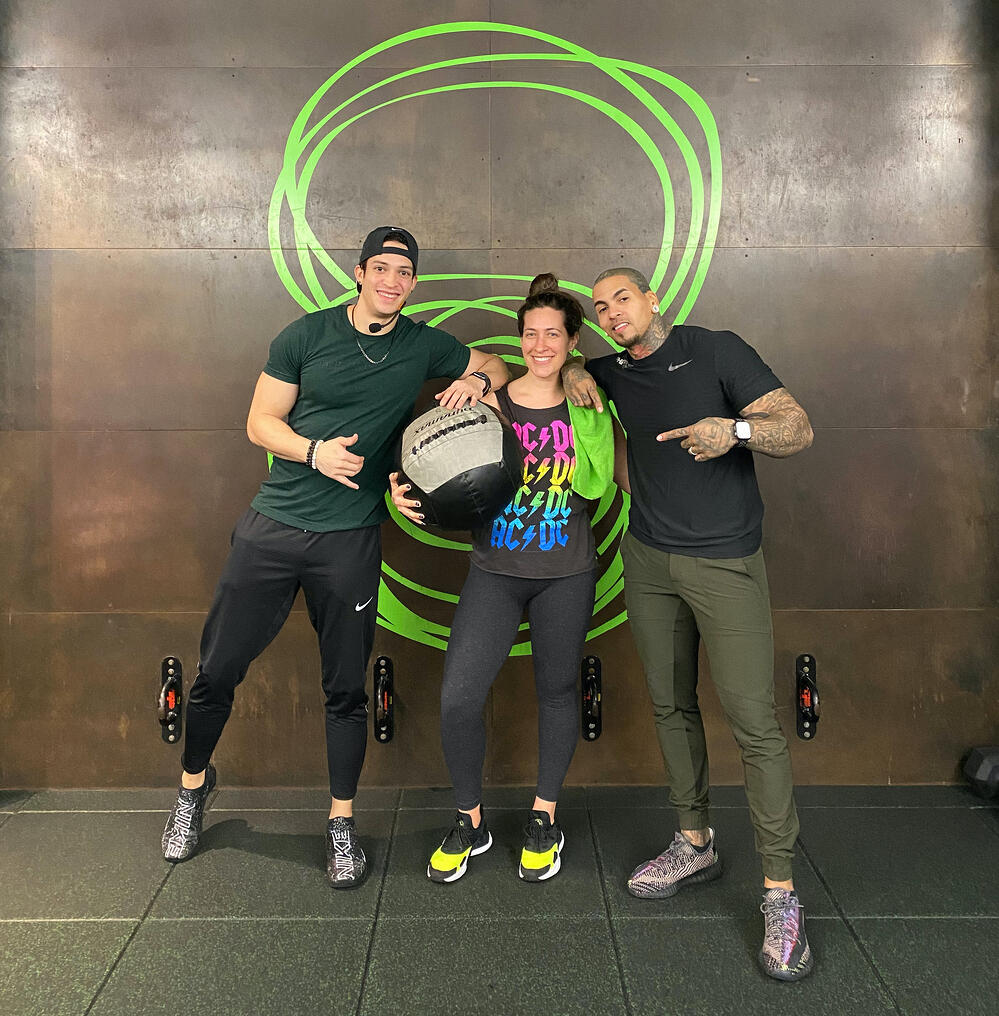 Dana with FHITpros Pierre and Daury.
Tell us about your first FHIX. When was it? Who taught?
It's so long ago I cant remember! I think it was Eric or Daury and I was terrified!
Any favorite Fhitting Room moments? Least favorite?
Fav: The ski machine. Least fav: BURPEES. Why are they so awful?
How does getting your FHIX play a role in your life?
I have two kids, a business with over 40 employees. AKA life is hectic. If I don't go first thing in the morning, I'll never get it in so you can usually find me at the 6:30/7am class. Working out helps me clear my head and gives me a boost of energy that lasts me until the evening. (This, paired with my coffee, of course. I bring it with me to class and drink it in place of water. No judgements please).
How did you get started with baking and what led you to your second act career move: from photo editor to Dana's Bakery founder?
I always loved to bake but never thought about doing it for a living. I would bake to relieve stress, show people I care and gift them desserts. I have always loved entertaining, dinner parties etc. While sitting in my office at Muscle & Fitness Magazine, I had one of those light bulb moments. Staring at my computer screen looking at a photo of a man in speedo covered in body oil I said out loud "Am I REALLY going to do this for the rest of my life??"
Thats when I decided I should peruse my passion. I quit my job the next week, enrolled in culinary school the week after that. And the rest was history…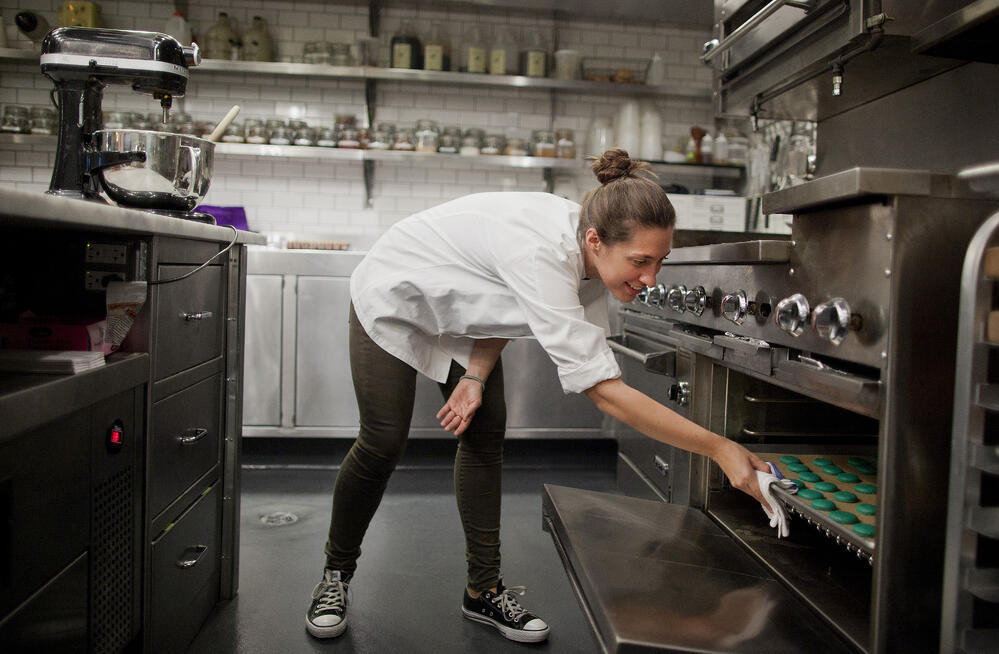 What's the inspiration behind Dana's Bakery?
Although I knew I wanted to do something in the culinary arts I wasn't sure what exactly that would be when I started culinary school. While in school I fell in love with the French macaron. They were so pretty with this unique texture I had never experienced before. They were also very hard to make and I loved the challenge. Although French macarons were becoming more popular at the time, I could only find them in the same very classic French flavors like Lavender, Rose and Pistachio. What gives? Why can't I find these amazing desserts in AMERICAN flavors like 'smores, red velvet and birthday cake? That's when the concept of Dana's Bakery was born! At the time we were one of the first ever online only bakeries. Since then we have expanded our product line and opened additional locations as well as wholesale programs across the country. I like to say that we color outside the lines, no matter how we grow or what we venture into next: we will always do it with that unique Dana's Bakery spin. It's what sets us apart from others!
Dana's Bakery has experienced massive growth and earned prestigious awards along the way, congratulations! What advice do you have for someone looking to start their own business?
Thank you! You have to start somewhere, don't get discouraged by the "end game" or how quickly you want to get there. Ultimately your end game goal will change along the way. If you take it one day at a time, you will start to build a steady foundation (and team) which will help carry you along the way. You also need to try to enjoy yourself while you build your empire. No one really understands how much work, time, sweat and (literal) tears go into building a business. If you don't have fun, take time to enjoy the little (and big) victories along the way you will burn out.