back to Blog
Tips From Therapist Rebecca Alexander for Mental Wellness in Quarantine
In honor of Mental Health Awareness Month, we're sharing experiences and perspectives from our FHITfam and community to help promote awareness, empathy and understanding. In this blog post, we spoke with frequent FHIXer and mental health professional, Rebecca Alexander, on how she's staying strong, FHIT, happy, and healthy in quarantine.
Fhitting Room's vision "to help people realize their strongest self" extends beyond just physical health — there's no question that mental and physical health work together and are equally important.
Get to know Rebecca as she shares her expert tips for wellness with our FHIT community.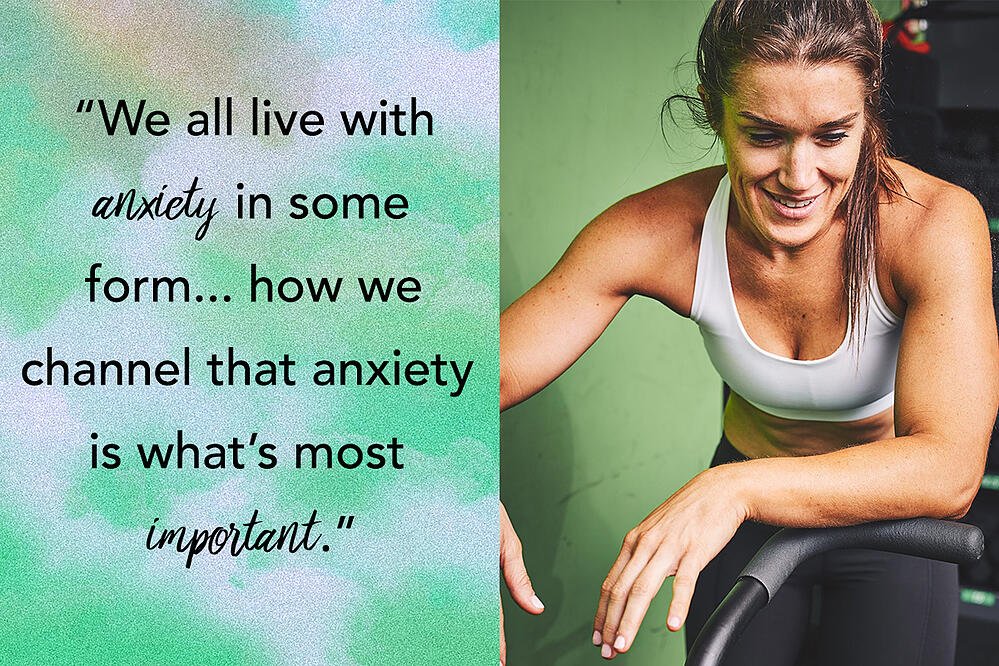 Hi Rebecca! Thank you so much for being a part of our Mental Health Awareness Month campaign. Please introduce yourself and your background in mental health.
My name is Rebecca Alexander, I am a psychotherapist (Licensed Clinical Social Worker-LCSW-R, MPH) in private practice in Manhattan. I received a master's in public health and a master's in clinical social work from Columbia University before attending the Institute for Contemporary Psychotherapy and the American Institute for Psychoanalysis for my postgraduate training. I have worked as a clinical social worker in many different capacities and communities (HIV/AIDS, women in prison, crisis, the Deaf community, eating disorders, anxiety/depression, addiction, trauma, grief and loss, and now crisis again). I have always enjoyed working as a clinician the most because it allows me to develop more meaningful connections with the people I see in my practice.
How long have you been getting your FHIX with Fhitting Room?
I am a Fhitting Room OG. I started getting my FHIX at the original studio on 80th/Lex where people would walk by, stop, cup their hands around their eyes to get a better look inside, and stare at us from the street like we were zoo animals. In fairness, we trained like BEASTS in that space. My favorite FHIT memories are from that studio!
How does getting your FHIX support your mental health, pre-COVID and during COVID?
Working as a mental health professional requires tremendous humility, compassion, resilience, and self-care. In order to be present for my patients, I have to be able to take care of myself first. Getting my FHIX is one of the key components to my self-care routine. Nothing gets my endorphins going as quickly or feels as empowering as pushing myself hard through a FHIX. It's truly the best way to manage my own anxiety and stress particularly when I am responsible for the emotional health and well-being of so many others.
During COVID, I have been working as a mental health first responder for medical professionals on the front lines. Supporting these front line workers through such extreme emotional and physical exhaustion has been a constant reminder of how fortunate I am for my health and well-being. I am so grateful to the Fhitting Room for stepping it up and finding a way to make getting a FHIX possible when we all need it most.
What motivates you to stay strong and FHIT, mentally and physically?
We all live with anxiety in some form but how we choose to channel that anxiety is what's most important. Knowing that so many people rely on me to support them through the most vulnerable and difficult issues or times in their lives can be overwhelming. But, it motivates me to show up for myself mentally and physically as well.
There are so many things in life that we don't have control over and this pandemic has only exacerbated that. We can control how we choose to take care of ourselves-physically and emotionally during this uncertain time.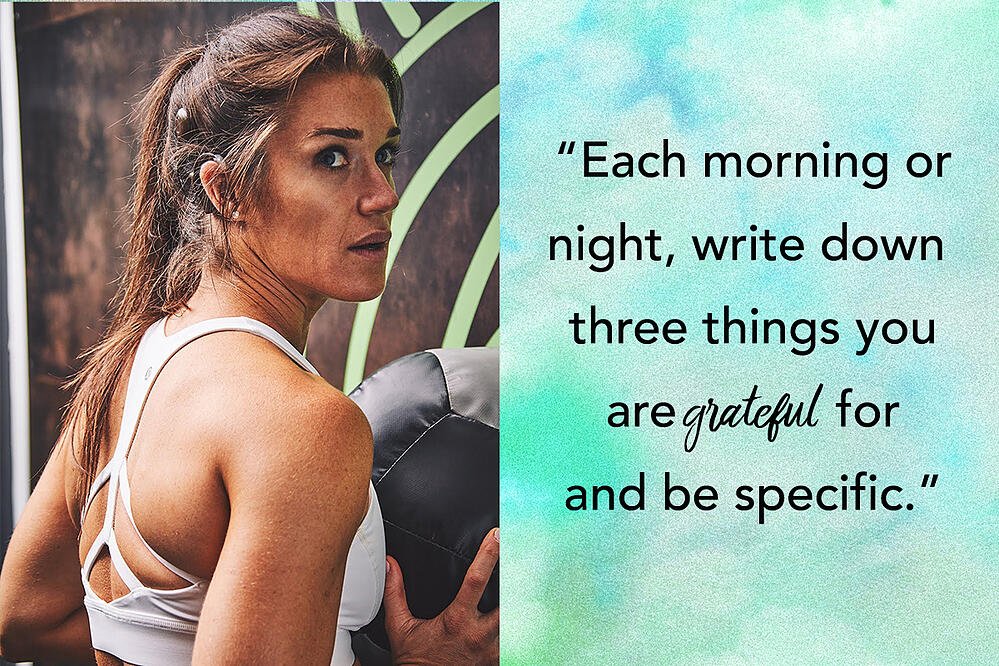 There's a lot of anxiety and panic going on right now given the current pandemic. What tips do you have for how to best cope in quarantine?
There are many ways we can better support ourselves during this incredibly anxiety-provoking and panic-ridden time. Here are a few tips I find to be useful.
Move your body.
Get your FHIX or find some way to exercise. We are all moving coffee tables, chairs, lamps, pets, significant others, etc… out of the way to create a little space for us to get in a workout. The best thing about getting your FHIX is that it requires a very limited amount of space to get your heart rate going and a serious sweat. If you need to supplement your FHIX with other workouts, there are countless free workouts available through various fitness apps and on social media.
Limit the amount of TV/news broadcasts you watch daily.
If you are more prone to feeling anxious at night, consider tuning in for a news update for a limited amount of time earlier in the day and then turn the TV off. Avoid having the TV on as ambient noise—it can contribute to your feelings of anxiety.
Meditate.
Yes, I said it. There are many apps offering guided meditation for free right now for those of you who are unfamiliar with the practice of meditation (Calm, Insight Timer, and Headspace to name a few). Try a 5 minute guided meditation to start and work yourself up to 10 minutes or longer over time. Meditation can be incredibly useful for calming your mind and helping you stay present. Anxiety is often rooted in anticipation of the uncertainty we feel about the future.
Write it down.
Gratitude list: Each morning or night, write down three things you are grateful for and be specific. (Example: I am grateful to have my dog with me so I don't feel so isolated, I am grateful for my friendship and support of my best friend, I am grateful to have Fhitting Room to help me manage my stress, etc.)
Hope list: Each night or morning, write down three things you are hopeful for and be specific. Hope is one of the key components to resilience and perseverance. When we write down what we are hopeful for, we are reminded of what might be possible in the future.
Stay connected.
Isolation and lack of social engagement often gives our anxiety free reign to take over our minds and start running the show. Staying connected to others via video chat or phone stimulates our brains and reminds us that although we may feel isolated right now, we are very much connected to others even if we can't physically be with them.
Structure.
Make sure that you create structure for yourself during the weekdays so that you have a sense of responsibility, purpose, and time. Not having structure often leads to oversleeping, depression, feelings of helplessness/hopelessness, and a greater likelihood for alcohol/substance use.
To learn more about Rebecca's work as an author and Disability Rights Advocate, head to her website. To connect with Rebecca about her therapy practice, click here. Photography by Anthony Cunanan.
For more from our Mental Health Awareness Month series, check out these blog posts:
Creating Healthy Habits for Mental Wellness With Dietician Gabriela Barreto
Overcoming Anxiety Through Fitness