If you're like us, your living room or bedroom or basement has become your new go-to fitness studio (and Fhitting Room LIVE classes have become your strength and sanity). Despite the many different class formats we're offering on LIVE, it's hard not to miss one of our all-time favorite pieces of equipment: the kettlebell.
Used to perform ballistic exercises that combine cardiovascular, strength and flexibility training, kettlebell movements are inherently holistic, working several muscles simultaneously and engaging the entire body at once. As we all stay confined and contained, we've pulled together a list of the best places to purchase your own kettlebell (or set of).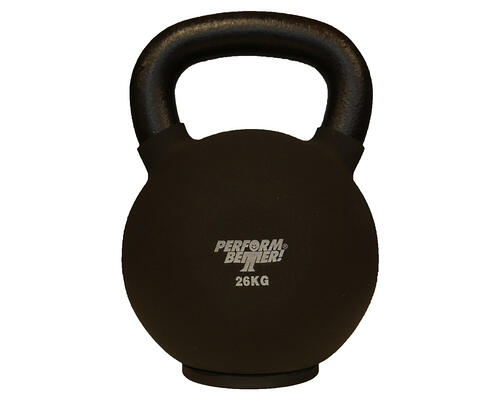 Perform Better stocks First Place Cast Iron Kettlebells coated in Neoprene in 16 different weights, ranging from 2kg to 36kg. As selected weights are available in limited quantities, be sure to check shipping info and pre-order to make sure you receive your desired weight. We suggest you *add to cart* before they sell out!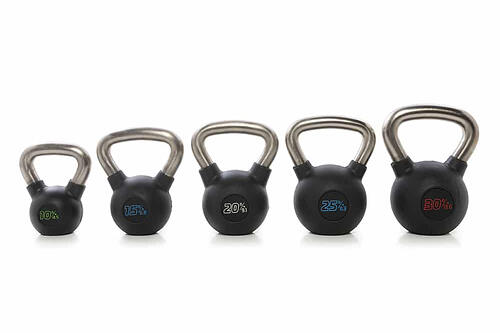 Featuring a rugged rubber shell and smooth handle, these kettlebells help everyday exercisers (and athletes too!) achieve results. They come in a range of weights to help you build strength, increase endurance and improve agility. Want to go all out? We've teamed up with Aktiv, to amp up your at-home training with two Fhitting Room Virtual Training bundles. Both include a mat, bands and loops; Bundle #2 includes everything in Bundle #1 plus a kettlebell.
Bundle #1: Mat, bands and loops.
Bundle #2: Mat, bands, loops, and a kettlebell.
Titan offers a range of competition style kettlebells in stock at select weight options. Pick one or choose a few kettlebells from Titan and get your home workout gains going.
Rogue Fitness kettlebells are cast in a solid piece, "creating a stronger, more reliable handle and a void free surface." There are 17 weights to choose from, ranging from 9lb to 203lb.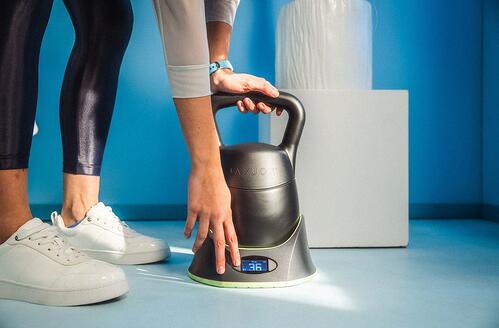 The KettlebellConnect features six weights in one, allowing you to add or drop weight in seconds. This is the perfect space-saving kettlebell that will keep you challenged with different weight settings. You can also sync your wearables to the JAXJOX app to log workouts and see gains faster. Our FHITfam gets 20% off at JAXJOX with code: FHIT20.
Now grab your kettlebell and let's get to work! Schedule your LIVE class here.