We're thrilled to celebrate Riley's 5-year FHITpro Anniversary! Riley is sharing everything from how she got into the fitness industry, what she loves most about Fhitting Room, and her best piece of fitness advice.
1. How did you get started on your fitness journey? I started my journey as a trainer in 2016. I graduated from the University of Michigan that year with a degree in dance and thought that teaching fitness would be a great "side hustle" while I auditioned.
2. Why did you choose Fhitting Room + what is your favorite thing about it? I had a client at the old studio where I taught who loved Fhitting Room and was always urging me to audition. I took one class before my audition and was immediately obsessed, and soon after I transitioned into fitness full-time! My favorite thing about Fhitting Room that I felt from that first class on, was the uplifting & supportive community.
3. Can you tell us your favorite Fhitting Room memory? My favorite Fhitting Room memories are a tie between teaching Saturdays on the Upper West Side with Ben Wegman, and the beginning days of Just STRENGTH with Eric, teaching together on Wednesdays at Flatiron. I also will always remember the first Fhitting Room LIVE! class, I taught at the very beginning of the pandemic. I remember thinking "how is this going to work?" and then the next thing I knew I had 24 screens full of incredible clients and we were all dripping sweat by the end. It was an amazing moment.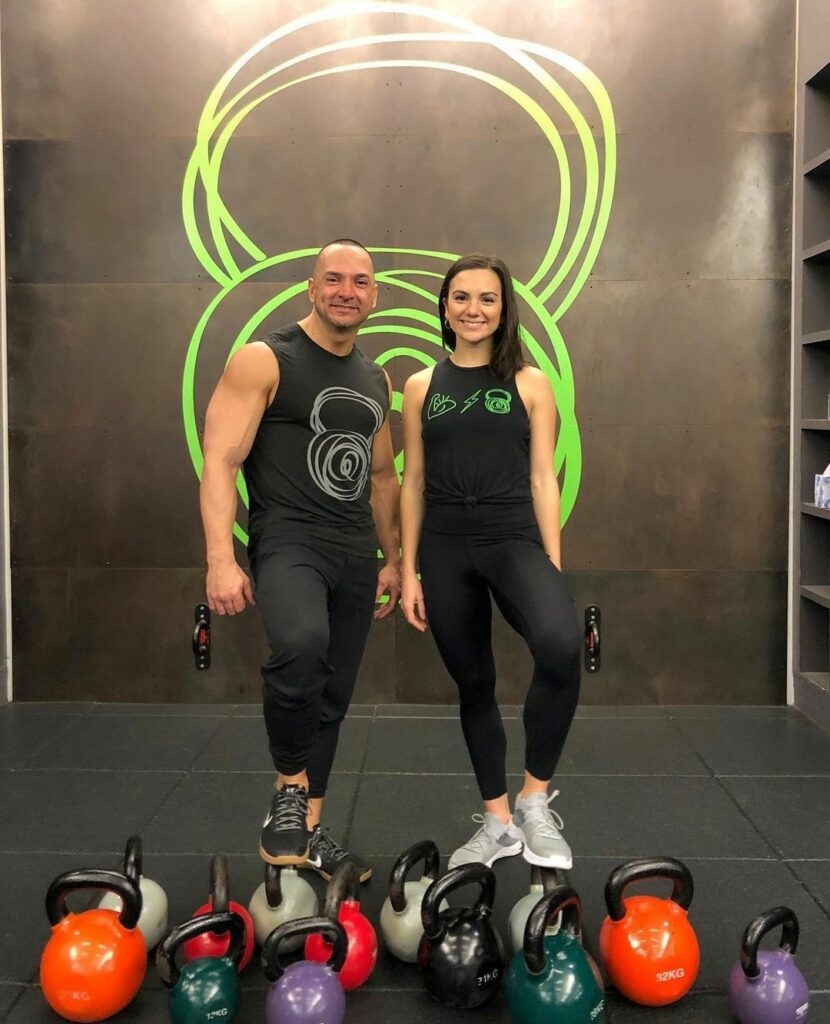 4. Why would you say Fhitting Room workouts are so effective? I would say Fitting Room workouts are effective because we design them keeping functional training principles in mind. For every push we program, we also program a pull, and for every squat or lunge, we program a hinge. We balance heavy strength pushes with power and endurance pushes. No two programs are the same, but no matter when you sign up you are guaranteed to be building directly on what you worked on in the class before. You are also getting the same Fhitting Room program wherever you sign up In Studio, so you always get consistent high-level programming.
5. What's your favorite movement you would find in a Fhitting Room class? My mean answer is Burpee to Target, but I will balance that with Med ball tabletop sit-ups and Heavy Kettlebell Swings!
6. Best piece of fitness advice? My best piece of fitness advice is that comparison is the thief of progress! Show up for yourself and remember that every person in the room is on their own individual fitness journey- nothing productive comes from comparing your chapter one to someone else's chapter 20!
Want to share your favorite memories with Riley? Make sure to submit yours via Instagram DM.
Plus, sign up now to take a class with Riley In Studio or on LIVE!