Survival
of the FHITTEST
Join us in celebrating 9 years of living FHIT with our annual Survival of the FHITTEST Challenge! Get ready for some friendly competition and fun prizes. Join us virtually on March 5th at 4pm EST. ????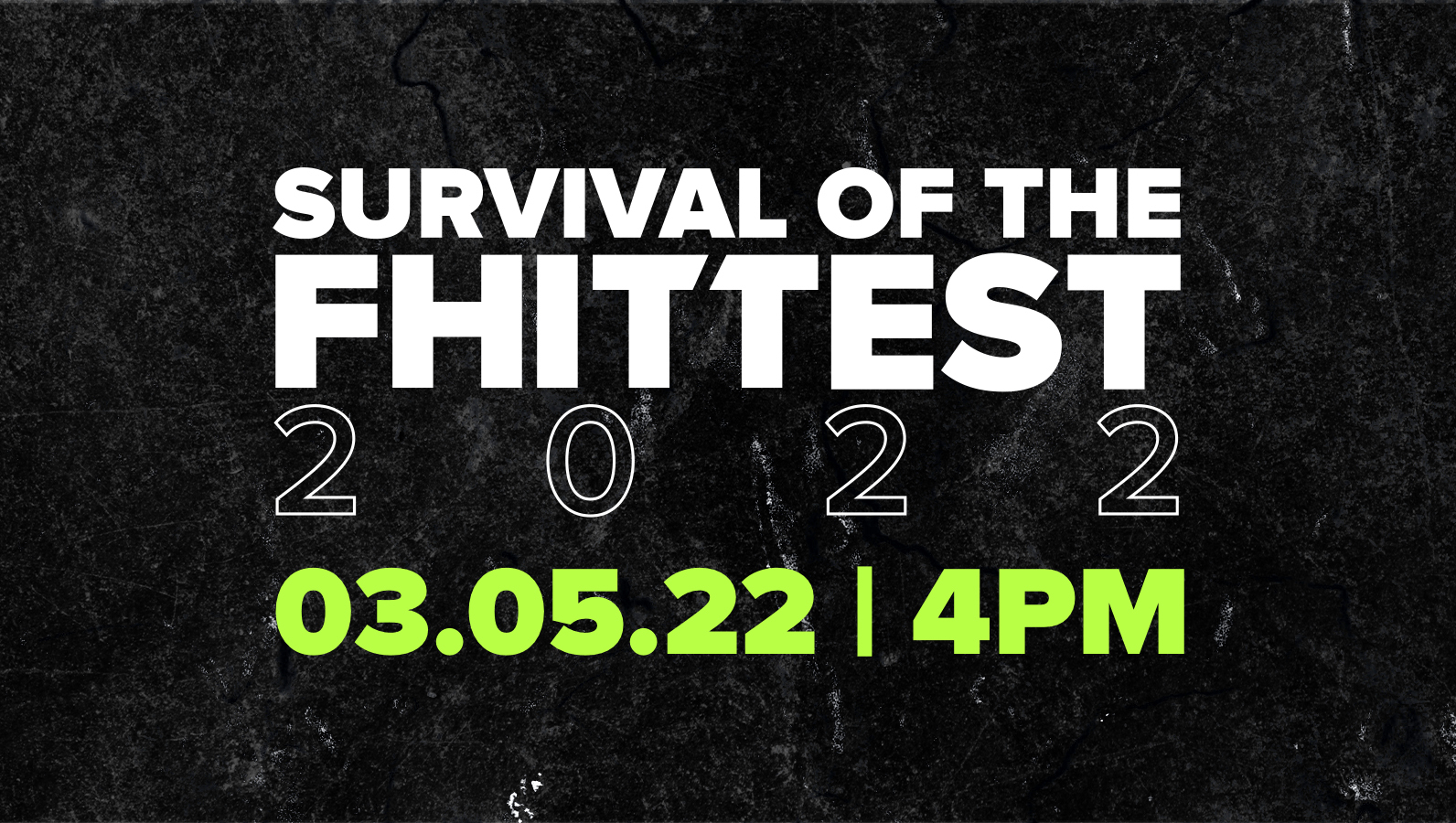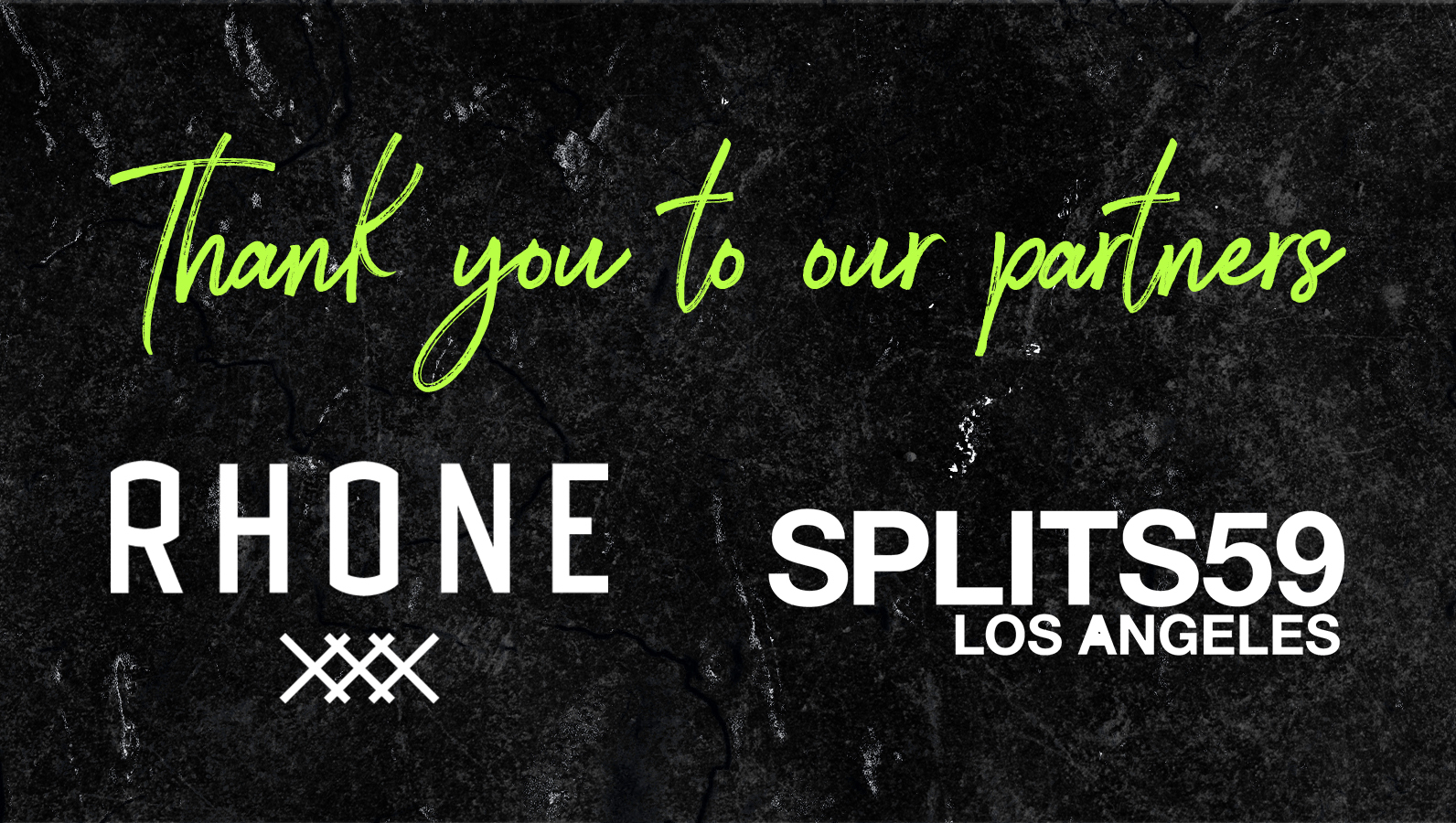 Frequently Asked Questions
Survival of the FHITTEST is our annual anniversary celebration. As part of the celebration, we host a challenge where community members and clients of all levels and tenure are invited to come together (virtually) to compete in various workouts for prizes. 
It can be your first time or 1000th time working out with our community – everyone is welcome! This is a competition, but it is really a chance for us to work hard and have fun. 
It will cost one class credit to participate.
The more the merrier! Your friend must also register to compete for prizes, and you may or may not be placed on the same team. We cannot honor requests to be placed on the same team. You are totally welcome to have a friend join you in your Zoom square; however, only the score of the registered individual may be submitted and counted. It's important for each registered challenger to use his/her own class link, unless you are on the same team. 
Registration opens on Wednesday, February 23rd and will close on Sunday, February 27th at midnight EST.
The exact program will be emailed to all participants on March 3rd, two days before the event. This email will explain everything you need to know. All challenges will require either 1 dumbbell or 1 kettlebell. There is no specific prescribed weight, but remember, we are here to challenge ourselves! 
1 kettlebell OR 1 dumbbell is needed to compete.
We apologize but you will need to have at least 1 kettlebell or 1 dumbbell in order to participate in Survival of the FHITTEST 2022; however, we encourage you to get creative and join the challenge from anyplace with space and a bell.
We estimate the event will be approximately 60-minutes, inclusive of a warm-up, cool down, four challenges, and time to submit your scores. However, we ask that you make yourself available for 90-minutes just in case. 
You will be assigned to a team after registering. You will be competing against the other teams as a group. We will do our best to form well balanced teams for the most fair and fun competition possible. Each team will be led by one of our FHITpros. 
Unfortunately, it is not possible to accommodate requests due to the sheer volume of participants, our desire to balance teams, and the time we put into planning.
Team assignments will be emailed on March 3rd.
We will announce the highest scoring team, highest scoring male, and highest scoring female. We will also announce the winning team, male and female for each individual challenge. 
Our FHITpros will explain to all participants how to score each workout. Every registered participant will submit his/her score for each challenge via the Zoom chat feature when prompted. Individual scores will be averaged to calculate the team score for each event. The overall winning team will be decided based on a total of the averages from each challenge. The male and female overall winners will be based on the highest individual total score of the four challenges. 
Each person on the winning team will win a piece of Rhone merch (males) or Splits59 merch (females). Male and female individual winners will each win a 5-class package for Fhitting Room that can be used for studio and/or LIVE! classes. We will also announce the winning teams and highest scoring male, and female for every challenge with plenty of well-deserved bragging rights for all!