Jennifer found love at first FHIX in 2019 and has been a frequent FHIXer ever since. After seeing the results she desired (while even saving more time) she canceled her gym membership and decided to commit to living FHIT at Fhitting Room. Throughout the pandemic she stayed motivated with LIVE! classes and has resumed coming in studio for the community and access to heavier equipment and machines. Read on to learn how Fhitting Room has gotten her in the best shape of her life, her advice to stay motivated, and tips for first timers thinking about trying a class.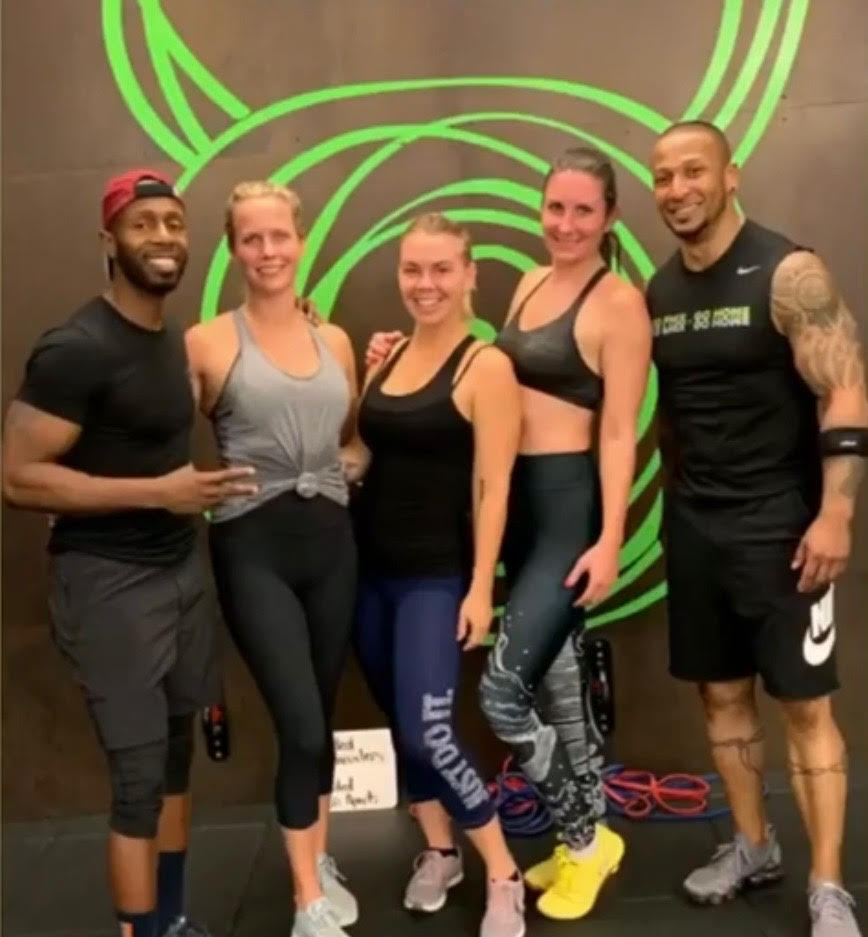 Tell us about your first FHIX.
Looking back, I can't believe I've been part of the Fhitting Room family since July 2019. Although I don't recall my very first FHIX, I'm sure my expectations were low because I've never really been a "class" person. I had been working out on my own for years, spending hours in the gym, but not getting the results I desired. My friends invited me to a class and let's just say – I've been hooked ever since. I quickly cancelled my gym membership and am now devoted to 3-4 FHIXes per week.
What do you love about Fhitting Room classes and what keeps you coming back?
1. RESULTS! I'm honestly in the best shape of my life at 42 years old. I attribute this not only to the workouts themselves, but the instructors who challenge me to do more. This last year in-studio I've seen my best results yet by committing to lifting heavier weights and pushing myself beyond my comfort zone. The efficiency of the workouts keep me coming back – 50 minutes a few times a week works well with my busy schedule.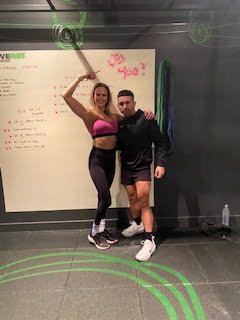 2. FHIT PROs – Instructors who are invested in your success and celebrate your progress. CSM, I'm looking at you!! There are countless times I go home smiling because of comments about how "strong" I'm getting and knowing that my body can do more than my mind allows me to believe.
How did you stay motivated during the pandemic and how has WFH played a role in your fitness routine?
LIVE! classes with BLD kept me motivated during the pandemic – somehow he managed to keep his programs fun and motivating during a time of uncertainty. The pandemic had a weird way of making everyone closer – one of my fondest Fhitting Room memories was the customized LIVE! workout BLD programmed for my 40th birthday. There were decorations and a 40th-themed workout complete with a birthday soundtrack.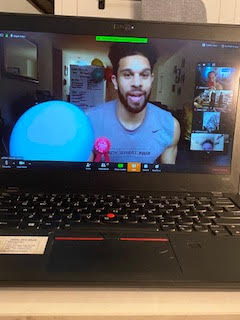 You've crushed over 400 classes (Congrats!) What tips do you have for committing to a fitness routine?
Commit to something you like doing – if it feels like work and you hate doing it, you'll find a reason to be inconsistent.
What benefits do you find with in studio vs LIVE! at home classes?
In studio allows me to focus on strength and utilize all the heavy equipment I don't have available at home. The energy is different too – there is a community of regular FHIXers who I'm excited to see each week and who push me when I'm feeling tired or unmotivated. In-studio will always be my favorite but LIVE! classes are a great supplement when traveling or short on time.
What advice would you give to a first-timer?
Challenge yourself – choose a heavier weight, don't worry about what the person next to you is doing and most importantly have fun.
Ready to see for yourself? Book your next class In Studio or LIVE! at home.