back to Blog
Benefit Biathalon Supporting planned Parenthood of Greater New York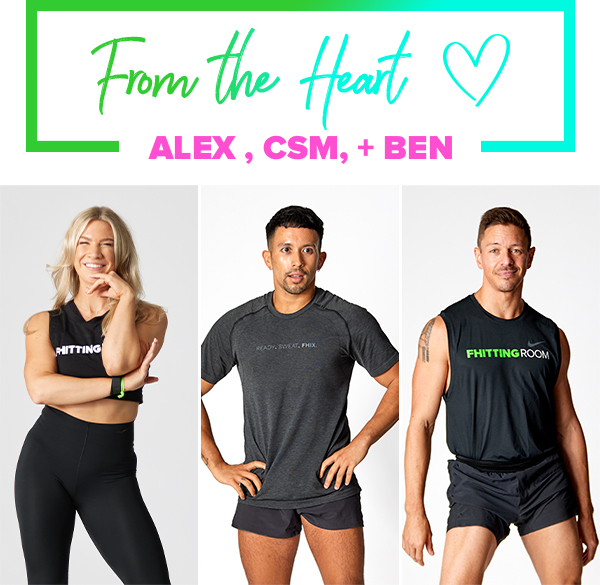 Join us on Sunday, July 24th for a half day of fitness, purpose + connection to help raise much needed funds for Planned Parenthood of Greater New York.

"This cause is very personal to me. When I was younger I had an abortion, and my abortion saved my life both physically and emotionally. I became pregnant at a time when I was not in the right mental, physical, or fiscal condition to have a child. I didn't love myself nor take care of myself, and there was no way I'd be able to offer love and support to a child. Even in a world with free choice, I actually felt I had to have an abortion, and I couldn't begin to imagine what my life would or would not be like had I not.
I learned of my pregnancy early enough to take the abortion pill. I scrambled to pull together the money, and while my body was physically present, emotionally, I blacked out. Just 24-hours after taking the pill, I was in excruciating pain and went to the ER. Like many women, I was dismissed upon arrival for overreacting/having a panic attack. No one took me seriously until I was unconscious and was bleeding out on the floor. The fetus didn't fully abort, and I was going into septic shock, so the only way to save me was an abortion procedure. I couldn't speak, I could barely see, and I was in and out of consciousness. Without medical intervention, I would have died.
Thinking of others lacking access to proper medical care or being too scared to report adverse reactions from an abortion pill out of FEAR of being prosecuted is heartbreaking. It makes me sick to my stomach that women even younger, and with less resources than I was privileged enough to have, aren't going to have the option to live their lives and love themselves before they CHOOSE to give that love to others. Women are powerful, strong, and smart. We deserve the right to choose the path that's best for us, even when the choices all have their own challenges. I felt so helpless during that time in my life, and I have been feeling such a swell of emotions these past few weeks; hosting this benefit biathlon is a way for me to pay it forward, and I'd welcome all those who are feeling similarly."
–Alex
"It's hard to articulate exactly why the reversal of Roe V Wade had suchan immediate and profound impact on me even though I'm not directly affected, but it did. This change feels like a violation of the tremendous value I place on inclusivity. This change strips groups of people of a right, the right to make a very personal choice for themselves, which is both scary and feels like a breach of the energy that we work so hard to create inside our spaces in this industry, spaces dedicated to empowering all those in our community. My immediate reaction was to protect anyone who may suffer. Because the consequences of abortion bans fall largely on people who already face the greatest barriers to health care, including Black, Latinx, and Indigenous communities, people with low incomes, LGBTQ+ people, immigrants, and people living in rural areas, the funds we raise as part of this benefit biathlon will have an immediate and meaningful impact."
–CSM
"At Fhitting Room, we encourage people to be their strongest selves every day. We motivate and help our FHIXers adapt through injury and pregnancy, through life's biggest moments, through triumph and defeat. Throughout everything, we have committed to the tenet that you are in charge of your own body – that your strength and your power comes from knowing when to push and when to recover, when to lift heavier and when to take it easy. At Fhitting Room, we believe that every BODY matters. I have watched thousands of clients take charge of their own bodies, learn that they are in control and grow not only physically but emotionally.
On June 24th, the US government decided that, for millions of Americans, they have no control, no say in their bodies' autonomy. The reversal of Roe V Wade is an attack not just on those capable of pregnancy, but on every American's fundamental rights. This reversal is also in direct conflict with what we preach every day at the Fhitting Room – "you are in charge of your own body."
I have cried and screamed since the court's ruling. In fact, I was at our Flatiron location when the news hit. We gathered in the lobby and cried. We comforted each other and did what we knew best, we moved as medicine and for comfort. I realize these words probably don't offer much consolation as we all navigate this new and terrifying time, and I don't know what tomorrow holds, but I do know this – Fhitting Room will always be a home for each and every one of you. If you are scared, we will be here. If you are angry, we will be here. We will lift each other up, we will move as an act of rebellion and protest. We will find strength in the struggle. We will celebrate your wins and encourage you every step of the way and we will never stop fighting for everyone and every BODY."
–Ben
Love the cause but can't make the event? Donate Now to receive a special offer from both Fhitting Room + 305 Fitness after the event and access to the post-class happy hour!
Your donations will allow Planned Parenthood of Greater New York to take critical steps toward enhancing abortion services, including:
Designating an Abortion Patient Navigator to assist people who need to travel to New York from abortion-hostile states.
Increasing Telehealth Medication Abortion to give people in the early stage of pregnancy the option to safely self-manage their abortion under the guidance of PPGNY's expert clinicians.
Expanding Abortion Services in the Southern Tier to mitigate unnecessary delays for people traveling to New York.
We are endlessly grateful to everyone who joins us for the full experience or makes a donation. We look forward to leading you through two incredible classes and connecting socially afterwards. ????